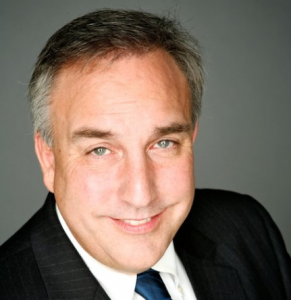 Every week, we ask a real estate professional for their Short List, a collection of tips and recommendations on an essential topic in real estate. This week, we talked with Gary Bisha, owner of MyCastleRealty on how he distinguishes himself from his competition.
In real estate, it's not just about putting a sign in the front yard, putting it on the MLS and then praying like heck that a buyer brings an offer. Providing full service to a client means providing full service. Everybody expects that when you list, you're going to do a CMA and that you're going to put it on the MLS. Everybody expects that you're going to take calls from other agents. The trick is how do you get the marketing out? How do you get the word out above and beyond the typical things? What sets you apart from the other agents out there?
1. Find your Niche – I originally started out as a "For Sale" publication and eventually that morphed into a brokerage with a "For Sale" division. Everyone has different needs. Some people want to go in our publication and don't want additional help, but others want our full service and assistance. We have a database for people that search for homes, but we also have our own publication and website, which we advertise listings in. 20 percent of the market looks for homes that are for sale by the owner. Everybody that lists with me, I list on my website. They're getting additional value for their listing.
2. Adapt to Meet the Needs of the Customer – The last thing people want is to get an experience from what they perceive as a service being provided from a big box brokerage who can't shift from their guidelines provided by the corporate office. You cannot be set in granite on how you approach the business, because the business changes. You need to be flexible, and that's why we offer clients the ability to choose. If they want the full service, we can do that. If they just wanted it listed in the MLS, we can do that too. If they just want us to write up a contract, then we can do that too.
3. Communication is Key – One of the biggest things to keep in mind is that you have to communicate. I've heard too many times about how a client lists with a realtor, they put the sign in the front yard, and then that's the last they hear from them. They put it out there and just wait for things to happen. You need to be proactive. If that means sending the customer a market inside report every week, or reviewing their pricing every month, or sending them reports, then do it. If they don't hear from you, then you're not doing your job. Even if you're not getting showings, if you're at least communicating with them and you tell them what's happening, they're going to appreciate that. It'll lead to a much stronger relationship. In this case, bad news is better than no news at all.
The My Castle Team has been in the Top 10 list for closed transactions 2007 through 2015, per the Houston Business Journal. Offering Flat Fee MLS and Traditional Full Service Listings, The My Castle Team is also the recipient of The Texas Monthly Magazine "Five Star" Award since 2010 recognizing Texas's top 7 percent of agent's for results, as well as customer satisfaction.