Judwin Properties Inc. is in the beginning stages of constructing Fulshear's first luxury apartment complex. The Houston-based developer plans to build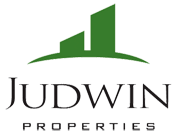 ParkLane Fulshear along the Fulshear Parkway near FM 1463.
The Class A apartments will sit on 21 acres and be the first multifamily project in Cross Creek Ranch. The master-planned community is being developed by Johnson Development Corp. When complete, ParkLane Fulshear will have several two- and three-story buildings and a total of 380 units, averaging about 1,025 square feet. The units will offer high-end finishes, as well as an attached garage on the first floor large enough to house a Suburban SUV.
"Everyone likes a garage," said Jerry Winograd, president of Judwin Properties and partner with Judwin Realty Group. "It's nice to pull into your building, close the garage door and go inside your unit."
The following amenities will be included: A fitness room, 13,000-square-foot clubhouse with half-court basketball gym, aerobics room, pool table, shuffleboard table, coffee bar, business center, conference room, lounge area, theater room and multipurpose room, pool with spa features, several cabanas with tables and grills, tanning beds, sound-proof music practice rooms, a playground and a four-lane bowling alley with a private room in the back.
The new community will be similar to the ParkLane Cypress project that Judwin Properties is planning for Bridgeland, a community developed by The Howard Hughes Corp. The complex will have 288 units and sit on 16.6 acres. It will be located between Lake Bridgeland and the intersection of Bridgeland Lake Parkway and Fry Road. Construction on ParkLane Cypress will commence in early November. ParkLane Fulshear is expected to be completed within a year to 15 months.
The project partners for both ParkLane projects are: Judwin Properties Inc., Mucasey & Associates, Brown & Gay Engineers Inc., HGE Consulting and Integrity Structural Corp. All of the above listed businesses are based in the Houston area.