With how the chips have fallen, homebuyers may benefit from the falling stock market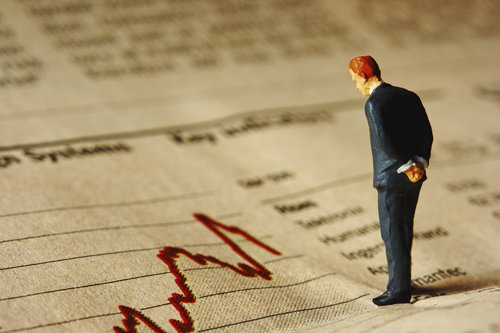 After the Federal Reserve raised interest rates in December, there was immediate concern over whether the increase would raise the costs of housing and harm potential homebuyers, especially first-time homebuyers.
However, the tumbling stock market of the last couple weeks has cast housing in a different light, and for two reasons: first, while concerns over the stock market and another recession keep investors on edge, it will also prevent the Fed from raising interest rates again, as the Fed will only raise rates if the economy is strong enough to absorb them; and second, thanks to fears of a Chinese economic slowdown, money that would have gone into the stock market has instead gone into relatively safe Treasury Bonds, allowing mortgage rates to fall to a two-month low at 3.81 percent for a 30-year mortgage.
So although the Fed did raise interest rates on its end, global economic factors have pushed mortgage rates down and have made homebuying more affordable.
Housing's Strength a Key Factor of Current Economy
According to a new Census Bureau report on new construction, there were 1.11 million housing starts last year, a 10.8 percent increase over 2014. Additionally, there were nearly 1.2 million housing permits issued in 2015, a 12 percent increase over 2014. The multifamily market was particularly strong, with permits rising 19.4 percent compared to the 7.9 percent increase for single-family permits.
The housing market's strength is just one reason why higher interest rates will not harm housing, according to a recent Freddie Mac analysis. Another is the guiding principle of the Federal Reserve. The Fed, Freddie Mac's analyst explained, knows that the economy is still fragile. Indeed, Fed Chairman Janet Yellen has stated that making small, careful adjustments in the rates over the next year will be key to not destabilizing the economy.
Additionally, according to the Freddie Mac report, the connection between long-term and short-term interest rates is tenuous. From 2003 to 2007, the Fed raised rates 17 times, from 1 percent to over 5 percent; however, the 30-year fixed mortgage rate remained static at 6 percent throughout. Coupled with the weak global economy, any rate increase, if it even occurs, will do little to upset the strong housing market, and the past few weeks have born out that truism.