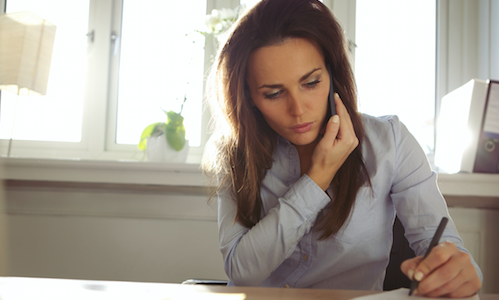 Houston is one of the best cities in the country for startup companies, according to a joint analysis from the U.S. Chamber of Commerce Foundation, 1776 and Free Enterprise. And it has room to improve further.
"We are at the dawn of an extraordinary technological revolution, and it is transforming every part of the U.S. economy," the report read. "In major commerce centers, yesterday's expertise will not guarantee tomorrow's economic wins."
Ranked No. 20 nationwide, Houston's makeup proved beneficial for startups, offering a strong domestic and international population growth, as well as a stock of investors willing to put money into new projects.
The setup bodes well for real estate agents hoping to make the eventual jump from contract employee to brokerage owner.
Check out the table below to see how our city compares:
| City | Overall Rank | Talent | Density | Culture |
| --- | --- | --- | --- | --- |
| Boston | 1 | 8 | 1 | 4 |
| Bay Area | 2 | 1 | 2 | 9 |
| Denver | 3 | 2 | 9 | 3 |
| Raleigh-Durham | 4 | 5 | 7 | 1 |
| San Diego | 5 | 2 | 3 | 9 |
| Austin | 6 | 5 | 9 | 5 |
| Los Angeles | 7 | 20 | 5 | 16 |
| Philadelphia | 8 | 18 | 4 | 15 |
| Washington, D.C. | 9 | 7 | 7 | 18 |
| New York City | 10 | 11 | 11 | 20 |
| Seattle | 11 | 4 | 14 | 22 |
| Chicago | 12 | 22 | 6 | 22 |
| Portland | 13 | 10 | 14 | 5 |
| Pittsburgh | 14 | 13 | 19 | 12 |
| Nashville | 15 | 14 | 12 | 7 |
| Minneapolis | 16 | 14 | 12 | 24 |
| Salt Lake City | 17 | 12 | 17 | 14 |
| Baltimore | 18 | 9 | 19 | 21 |
| Dallas | 19 | 16 | 18 | 2 |
| Houston | 20 | 16 | 24 | 13 |
| Atlanta | 21 | 21 | 21 | 7 |
| Miami | 22 | 23 | 14 | 8 |
| Phoenix | 23 | 24 | 25 | 9 |
| Kansas City | 24 | 25 | 23 | 19 |
| New Orleans | 25 | 19 | 22 | N/A |