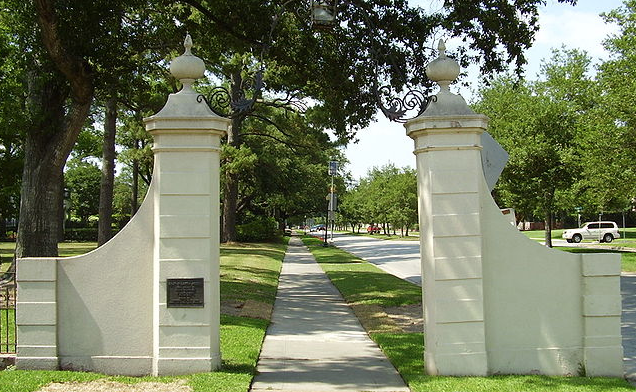 Houston's River Oaks neighborhood – located in the city's loop, sandwiched between Galleria and Montrose – has long been lauded as among the metro's best. And it's no mistake that so many outlets agree on the matter.
But over the last two years, Houston's real estate market has felt the brunt of a few economic blows, and the market in River Oaks has suffered.
According to a report from Daily Mail, home prices have tumbled 70 percent since the middle of 2014, from upwards of $2 million to now $1.3 million.
River Oaks remains a haven for the city's elite and a favorite spot for families. Here are five things residents love about the neighborhood – and which your clients should know about:
Hotspot central – River Oaks would itself be considered a hotspot, but if your buyers' appetites extend beyond the immediate, it's important they understand the centrally located neighborhood shares a close proximity with a number of Houston's most attractive neighborhoods. To the immediate east is Memorial and Galleria; Kirby is to the south; Montrose and Rice Military are to the east and northeast, respectively; and with several main thoroughfares (like Westheimer Road and Kirby Drive) running through the area, access to other nearby neighborhoods is an easy drive (or bike ride).
Schools are worth it alone – Every agent knows good schools bolster local markets; River Oaks has several of them. Included under the umbrella of the Houston Independent School District (HISD), River Oaks residents have access to several highly-rated public and private schooling options, including Texas Gold Performance Award winner Lanier Middle School (2600 Woodland) and St. John's School at 2401 Claremont Lane, which The New York Times called "the best private school in Houston."
Eating out is easy – River Oaks is a compact neighborhood, but within the relatively small space is a wealth of popular eateries. Residents have quick access to top-quality restaurants virtually around any corner; and the spectrum of options is so wide that any craving can be satisfied, whether it a taste for seafood at Eddie V's or Italian at La Griglia. The neighborhood also houses several varieties of bars, from British pubs to sophisticated wine and cocktail joints.
Country club living – One of the staples of the River Oaks neighborhood is its country club, which rests along the southern coast of the Buffalo Bayou. It's expansive and green and gives locals a chance to play 18 holes on the city's most beautiful, luxurious golf courses. It is also a major venue for tennis, and hosted the River Oaks International Tennis Tournament from 1931 until 2008 when it merged with the U.S. Men's Clay Court Championships. The court has hosted such tennis legends as James Blake, John Isner and Roger Federer.
A great place to be outside – In Houston's inner loop, the aesthetic is mostly the grey of urban life, but for River Oaks residents, a field of lush green is always within walking distance. The neighborhood is situated along the Buffalo Bayou, which is rich source of wildlife and natural ecosystems. Just across the relatively narrow ribbon of water is Memorial Park. It is filled with running and biking trails, plenty of trees, multiple baseball diamonds and enough open space to satisfy most outdoor activity requirements.