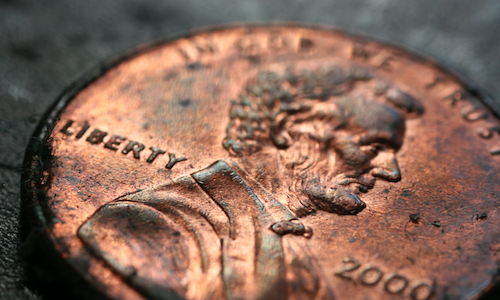 Texas has a top 10 economy when compared to other states in the U.S., a WalletHub report recently confirmed. The news is good for the real estate industry and its professionals.
Compiling data that runs the economic gamut, from exports per capita to R&D investment, the personal finance website put together a rankings list of U.S. state-level economies, including Washington, D.C. At the top of the list is Utah. A few slots down at No. 9 is Texas.
One of the key successes Texas has had in improving its financial standing and situation has been its economic activity, including the state's ability to maintain growth.
"Highly skilled and innovative people are attracted by a lively and accepting environment, rich in ethnic and cultural diversity," said Joseph Persky, an economics professor at the University of Illinois at Chicago, explaining what states can do to prevent "brain drain" and further ensure the longevity of economic growth. "Success builds more success."
Take a look at the full top 51 list below to see how our state compares:
| Rank | State | "Economic activity" rank | "Economic health" rank | "Innovation potential" rank |
| --- | --- | --- | --- | --- |
| 1 | Utah | 2 | 2 | 4 |
| 2 | Washington | 1 | 10 | 3 |
| 3 | California | 4 | 12 | 2 |
| 4 | Massachusetts | 8 | 15 | 1 |
| 5 | Colorado | 9 | 7 | 5 |
| 6 | Delaware | 5 | 18 | 14 |
| 7 | District of Columbia | 17 | 1 | 10 |
| 8 | New York | 6 | 27 | 11 |
| 9 | Texas | 3 | 34 | 20 |
| 10 | Oregon | 10 | 9 | 13 |
| 11 | New Hampshire | 20 | 3 | 6 |
| 12 | Maryland | 19 | 8 | 7 |
| 13 | North Dakota | 7 | 13 | 42 |
| 14 | Connecticut | 15 | 33 | 8 |
| 15 | Virginia | 18 | 4 | 21 |
| 16 | Arizona | 16 | 23 | 17 |
| 17 | Georgia | 11 | 29 | 26 |
| 18 | North Carolina | 22 | 22 | 16 |
| 19 | Minnesota | 33 | 6 | 18 |
| 20 | Michigan | 26 | 30 | 9 |
| 21 | Vermont | 25 | 16 | 19 |
| 22 | New Jersey | 24 | 38 | 12 |
| 23 | Wyoming | 12 | 28 | 48 |
| 24 | Idaho | 28 | 19 | 28 |
| 25 | Alaska | 27 | 25 | 23 |
| 26 | Florida | 14 | 37 | 34 |
| 27 | South Carolina | 13 | 41 | 36 |
| 28 | Wisconsin | 38 | 5 | 30 |
| 29 | Illinois | 21 | 40 | 25 |
| 30 | Missouri | 40 | 11 | 27 |
| 31 | Pennsylvania | 31 | 44 | 24 |
| 32 | Montana | 41 | 20 | 29 |
| 33 | Tennessee | 32 | 26 | 41 |
| 34 | Iowa | 37 | 24 | 38 |
| 35 | Kansas | 35 | 31 | 31 |
| 36 | Nebraska | 42 | 21 | 35 |
| 37 | Indiana | 36 | 32 | 32 |
| 38 | Nevada | 23 | 35 | 43 |
| 39 | Ohio | 34 | 43 | 33 |
| 40 | South Dakota | 46 | 14 | 40 |
| 41 | Rhode Island | 45 | 39 | 22 |
| 42 | Hawaii | 50 | 17 | 39 |
| 43 | Oklahoma | 39 | 42 | 46 |
| 44 | Alabama | 44 | 46 | 37 |
| 45 | Kentucky | 30 | 50 | 45 |
| 46 | Louisiana | 29 | 49 | 49 |
| 47 | New Mexico | 47 | 51 | 15 |
| 48 | Maine | 48 | 45 | 47 |
| 49 | West Virginia | 43 | 47 | 50 |
| 50 | Arkansas | 49 | 36 | 51 |
| 51 | Mississippi | 51 | 48 | 44 |