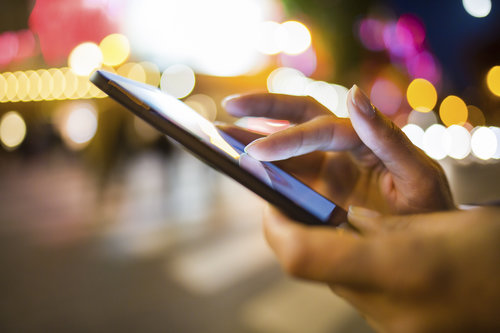 Realtor Magazine's 2016 members of 30 Under 30 recently shared their secrets with handling technology on the job. This is their advice:
Maintaining an Online Presence
Maintaining an online presence is important to salesperson Kimberly Sethavanish from Century 21 Alliance in Santa Rosa, Calif. She explained the influence and popularity of online reviews – which have already garnered her three listing from curious onlookers.
The 30 Under 30 Realtor stated, "If you're not putting yourself out there, you're not able to be found."
She went on to say that she encourages her clients to share their experience on websites like Yelp.
Go Paperless (if applicable)
The paperless option may not always gel with a client's needs. However, Sethavanish believes are benefits in trusting your electronic devices to assist you. She puts her trust in DocuSign.
"I've seen it make or break a sale," the Century 21 agent said. "With DocuSign, you can get your counteroffer in before someone else does."
Shari Anhorn of Brokers 12 Inc. in Minot, N.D., shared Sethavanish's passion for DocuSign. For Anhorn, being able to access someone from hours away quickly keeps her business running smoothly.
Wade Corbett, salesperson with Keller Williams Realty in Raleigh, N.C., uses the app Genius Scan to stay paperless. It digitizes all of his business cards, limiting his clutter and keeping contacts within the touch of a button.
Build Connections
Connie Chung, salesperson with Vanguard Properties in San Francisco, advised that when it comes to staying connected with your clients, keep it old-fashioned. She suggests asking your client out for coffee or dinner to give them your full attention, or simply more attention – which, she said, is something an agent should never rely on email for.
"I find it simplifies my life if I pick up the phone, so I can really hear where they are coming from and ask if we can meet for coffee," Chung explained. "A lot of times, meeting face-to-face takes away any discomfort for both parties."
Social media is also an invaluable tool in connecting with clients. Both Chung and Corbett use it as a way to follow up.
Market Meaningfully
Scott Steadman, a Windermere Real Estate agent in Draper, Utah, uses a blog to give his clients a reason to check back in with him. He has built a strong following through the consistent of compelling stories.
"I talk about the family who spent years gathering around the fireplace for birthdays and holidays, and how that room was the
place where they felt whole," Steadman said. "Pairing posts like that with social media always gives my followers a reason to come back to my website for more info."
Other agents rely more on social media, which provides similar platform for reaffirming your brand.
Brittany Barsky-Allison of Wydler Brothers in Bethesda, Md. uses Facebook to implement "fun, organic" marketing campaigns for each of her listings. She said it's helped her "create a sense of expertise amongst my peers."