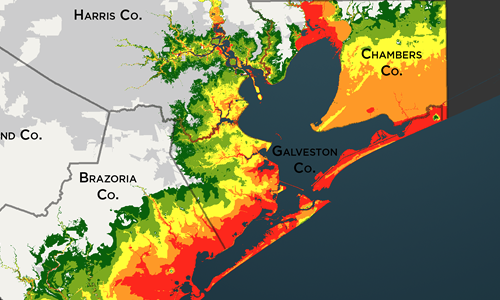 Thanks to Houston Business Journal, in an interview with The Frankel Building Group, homeowners found that they can take a break from worrying over housing damage during a flooding rainfall.
Homes built by the Frankel Building Group are designed on pier and beam foundations, raising the first floor off the ground almost four feet.
When referring to the flood that stuck Spring and The Woodlands earlier this month, principal Kevin Frankel explained "everything worked exactly to design."
Noting the success of the design, Kevin Frankel said "homebuilders are starting to believe the extra cost is worth the extra peace of mind." As hurricane season is fast approaching, other homebuilders are receiving the demand for a solution to flood damage – but not everyone is sure the shift is a permanent trend.
During an interview with Will Holder, president of Trendmaker Homes, he clarified that the recent floods are stirring up too much emotion for home buyers to look into their investment with a clear head.
Holder stated, "The recent floods have not translated into specific new buyer expected solutions. They are not likely to know what they want, other than a dry home".