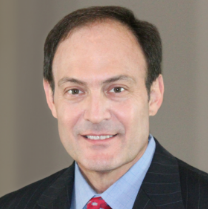 What was your first job in the realty industry? Sales agent
What do you do to relax when you're stressed? Play guitar
Where did you grow up? In the Walnut Bend subdivision in Houston
Growing up, what did you want to be? I always wanted to be in sales. I knew I would be in a family business and was third generation running it until we sold to a publicly traded company.
If you could have lunch with a well-known figure (living or not), who would it be and why? Eric Clapton. I have lots of questions.
Where is your favorite place to hang out? My recently expanded, re-molded backyard with my wife and dogs
What do you love most about the industry? Getting to know my clients on a personal level, as well as performing above and beyond their expectations
How do you distinguish yourself from the crowd of agents? I am very analytical and I love the search for information. Sometimes that can be overwhelming for clients, so I pride myself on my ability to put the details into an easy-to-understand format.
What is the most difficult aspect of your job? This is a rapidly changing industry with developments like the MLS updates, My Brand, RPR, agent websites, YouTube, Snapchat and Twitter all offering different directions agents can take. Clients demand this great virtual avenue. So keeping up with all the rapid changes is probably the most difficult. You have to realize you just cannot do it all, but must zero in on what works best for your type of clientele.
Where do you go to network and meet new clients? I go to the Bellaire SW Houston Rotary, The Houstonian, attend happy hours and meet people working out.
What has been your greatest accomplishment? My family: I have a great supportive wife and two great kids in college.
What was the last good movie you saw or book you read? "Nine Lives" with my daughter
What is your favorite restaurant? Are you kidding? This is Houston! That would be like saying which of your two children do you love most.
Architecturally speaking, what is your favorite building in Houston? Transco Tower
What kind of car do you drive? A Mercedes
Smartphone or paper? Smartphone
What is your favorite city after Houston? Austin
In 10 words or less, what is your advice for someone new to the industry? Learn your craft, but know that you can't know everything. Don't be afraid to say, "I don't know, but I will get the answer."
What's your favorite real estate iPhone/Android app? HAR and Open House Pro
Who are your favorite people to follow on Twitter? Seth Williams (@retipsterseth). He has a lot of information for the investor, and he is interesting and insightful.