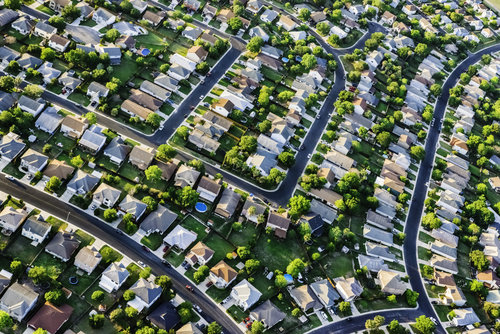 Lots of interesting things happened this week in the world of real estate. Notable stories this week include new cash sales data and a favorite pizza spot expanding its offerings.
Catch up on this week's top news with our real estate news roundup:
Greater Houston data a plenty – CoreLogic released two reports on the Houston-area residential real estate market, and here's what we learned:
The cash sales share in Greater Houston was down for the month of June over the same period last year and sits at 27.6 percent, a 3.2 percentage point decrease compared with June 2015. The cash sales share in Greater Houston was lower than the 29.3 percent national rate.
Data revealed that the rate of Greater Houston area foreclosures among outstanding mortgage loans was 0.46 percent for July 2016, a decrease of 0.07 percentage points compared with July 2015 when the rate was 0.53 percent. Foreclosure activity in Houston-The Woodlands-Sugar Land was lower than the national foreclosure rate, which was 0.93 percent for July 2016.
The mortgage delinquency rate in Greater Houston decreased. According to CoreLogic data for July 2016, 2.42 percent of mortgage loans were 90 days or more delinquent compared with 2.61 percent for the same period last year, representing a decrease of 0.19 percentage points.
Houston pizzeria gets new taste – Fans and potential fans (talking about new residents) of Houston's popular Pizaro Pizza Napoletana will be happy to hear that the restaurant is expanding its menu to include Detroit-style pizza, Culture Map reported. Pizaro's owner Bill Hutchinson, and his son Matt, have been testing their recipes for months and finally began serving the new pies this week.
Better roads coming to the the city's northwest side – In November, Houston voters approved an $850 million bond to improve the city, with $700 million earmarked for mobility improvements throughout Harris County over the next 10 years, including $180 million of that is going to widen a number of roads to help reduce local congestion, according to the Cypress Creek Mirror. Harris County officials are now in the planning phase for several of the planned projects.