Mortgage delinquencies hit 10 year low
by Chelsea Niaz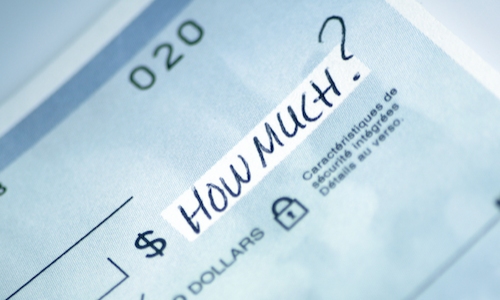 The number of people who are late or behind on their mortgage is at the lowest rate in 10 years.
According to CoreLogic's monthly Loan Performance Insights Report released Tuesday, 4.4 percent of mortgages nationwide were delinquent, compared with 5.2 percent in March 2016.
The rate of serious delinquencies, meaning payments 90 days or more past due, was 2.1 percent nationally in March 2017 versus 2.7 percent in March 2016. The study also found early-stage delinquencies (30-59 days past due) fell from 1.9 percent in March 2016 to 1.7 percent the next year. This decline in early-stage delinquencies marks a nearly 17-year low. January 2000 was the last time rates were this reduced, according to the study.
A Good Kind of Decline
CoreLogic also looked at foreclosure inventory rate, which measures the share of mortgages in some stage of the foreclosure process. The national foreclosure inventory rate is lower than the previous year, consistent with the other declines found in the study. As of March 2017, the rate was 0.8 percent compared with 1 percent in March 2016, according to the report. Chicago mirrored the decline with the foreclosure rate going from 1.3 percent in March of last year to 1 percent as of March 2017.
The good news on mortgage delinquencies was made possible by a number of changes in lending practices following the market crash, Frank Martell, president and CEO of CoreLogic, said in a statement.
"Dropping delinquency and foreclosure rates reflect the beneficial impact of stringent post-crisis underwriting standards as well as better fundamentals such as higher employment, household formation and home price gains," Martell said. "Looking ahead, we expect these positive trends to continue as the industry shifts its focus toward solving supply shortages and looming affordability crises in an increasing number of markets."
| | | | | | | |
| --- | --- | --- | --- | --- | --- | --- |
| City | 30 Days or More Delinquent % (March 2017) | Serious Delinquency % (March 2017) | Foreclosure  % (March 2017) | 30 Days or More Delinquent  % (2016) | Serious Delinquency  % (March 2016) | Foreclosure  % (March 2016) |
| Boston | 3.5 | 1.6 | 0.6 | 4.3 | 2.2 | 0.9 |
| Chicago | 4.8 | 2.6 | 1 | 5.6 | 3.3 | 1.3 |
| Houston | 5 | 1.9 | 0.5 | 5.3 | 2.1 | 0.5 |
| Miami | 6.3 | 3.4 | 1.4 | 7.8 | 4.8 | 2.1 |
Source: CoreLogic March 2017