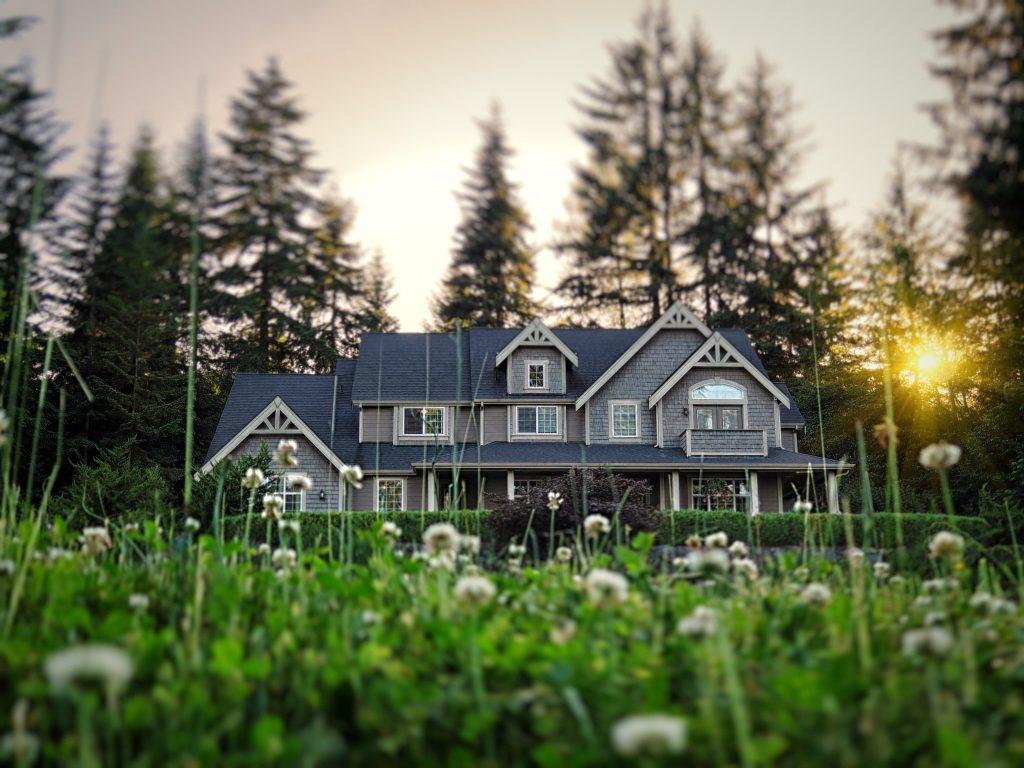 The median sales price hit a new high while the median days on market hit a new low, according to the National Association of Realtors.
Total existing home sales increased 1.1 percent from April to a seasonally adjusted annual rate of 5.62 million in May. This includes single-family homes, townhomes, condominiums and co-op sales. This is 2.7 percent higher than May 2016's sales figures and the third highest in the past year.
In the South, existing-home sales rose 2.2 percent in May to an annual rate of 2.34 million, which is 4.5 percent above May 2016 level. The median home sales price in the South was $221,900, which is 5.9 percent higher than last year.
"The job market in most of the country is healthy and the recent downward trend in mortgage rates continues to keep buyer interest at a robust level," Lawrence Yun, NAR chief economist, said in a press release. "Those able to close on a home last month are probably feeling both happy and relieved."
Home prices hit record highs
The median existing-home price for all housing types hit $252,800 in May, which is higher than it was at the last peak last June and is 5.8 percent higher than May 2016's median price of $238,900. This is also the 63rd straight month of year-over-year gains.
"Listings in the affordable price range are scarce, homes are coming off the market at an extremely fast pace and the prevalence of multiple offers in some markets are pushing prices higher," Yun said. "Home prices keep chugging along at a pace that is not sustainable in the long run."
Inventory continues to drop
Days on market in May was at 27 days, which is down from 29 days in April and 32 days in May 2016. This is also the shortest timeframe since NAR began tracking in May 2011. Short sales were on the market for 94 days, foreclosures sold in 48 days and non-distressed homes sold in 27 days.
"With new and existing supply failing to catch up with demand, several markets this summer will continue to see homes going under contract at this remarkably fast pace of under a month," said Yun.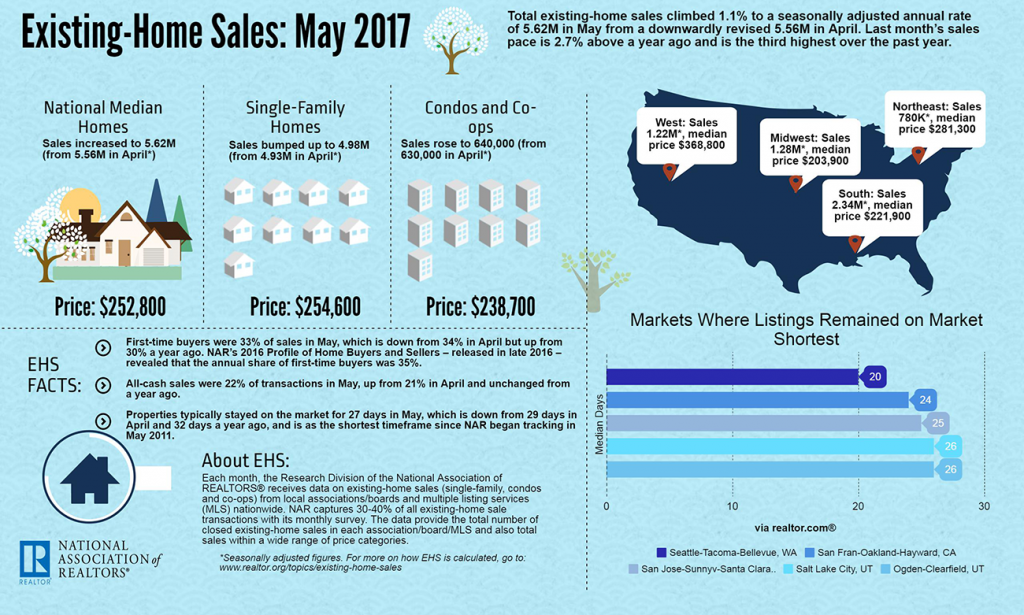 Source: National Association of Realtors. Click to Expand