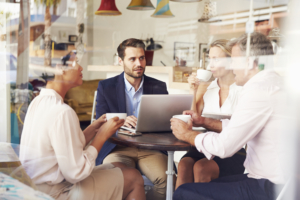 Agent Publishing, publisher of online trade magazines for residential real estate agents, is looking to grow a sales team in each of our markets, starting with Houston.
As Houston's online magazine for real estate agents, Houston Agent magazine has exclusive access to real estate professionals in a way that is distinct from other magazines. We cover the local market from a professional perspective, show agents techniques that help improve their business and provide unique data along with an inside look at the industry through personal profiles. Read by residential professionals throughout the Miami area, we are ready to launch an ad sales initiative with the right candidate.
We are looking for a candidate that can introduce our magazine to decision-makers who want to reach real estate agents, including real estate brokerages, new home developers, mortgage lenders and many affiliates such as attorneys and website providers.
This is a commission-only position, and the right candidate can earn $65,000+ the first year. The right candidate is someone who may be connected to the real estate community — perhaps a former Realtor or loan officer — or someone who is familiar with the players or can become familiar with them quickly.
This is an opportunity to launch, build and grow an advertising sales base where none existed. The territory would be yours. However, all our salespeople will be given the opportunity to sell ads across our markets, including Atlanta, Miami, Chicago and Boston.
The right candidate thrives when working independently and can manage, plan and go on sales calls, and also attend local real estate events. Candidates must be able to use their home office as a base, and must provide their own transportation, computer and smartphone.
Candidates must be savvy and sharp enough to work with fast-paced real estate professionals.  You must enjoy chasing sales leads, finding prospects and closing deals. You must know how to find prospects' needs and fulfill those needs with our advertising products.
The advertising salesperson would be representing Houston Agent magazine and our brand, and must be social, personable, polished, highly motivated, intelligent, driven and focused. They will be able to use their skills to sell, persuade, influence and form strong, lasting bonds with clients and prospects.
We will consider local Miami-based candidates only but the salesperson will be reporting virtually to our team in Chicago.
If you believe you may be the right person for this position, please send your résumé to [email protected] describing your successful sales experience, preferably ad sales or industry related experience and any other information that would put you in contention for this opportunity.