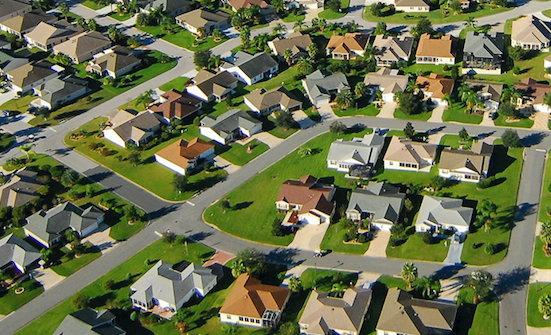 Houston saw the largest one-month sales volume in history in June, according to the Houston Association of Realtors.
Home sales grew 8.3 percent from last year, growing from 7,771 in June 2016 to 8,414 in June 2017. On a year-to-date basis, home sales grew 7.4 percent from 2016.
"June proved to be another phenomenal month for the Houston real estate market with buyers and renters sending volume and pricing into record territory," said HAR Chair Cindy Hamann. "Between continued strong employment numbers and healthy housing inventory levels, we expect the market to remain vibrant."
Single-family home prices hit record highs
Home prices continue to rise quickly upward to record highs in June as well. The median price grew 2.6 percent in the last year to $239,023 while the average price rose 1.5 percent to $304,155.
The luxury market saw rising sales for the eighth straight month. The luxury market increased 13.0 percent. The second highest sales increase was in the $150,000 to $249,999, which saw a 12.2 percent increase in sales.
Days on market fell three days compared to last year to 50 days. However, overall inventory rose from 3.9-months supply to 4.4-months supply, which matches levels last seen in October 2012.
Townhomes, condos, lease properties edge upward
Townhome and condominium sales increased 1.2 percent with 678 units sold in June. The average price jumped 7.6 percent to $215,713, while the median grew 3.6 percent to $171,000. Inventory also grew from 3.5-months supply to 4.3-months.
Single-family home and townhome/condominium leases both saw a significant increase in June with single-family home leases growing 17.4 percent while townhome/condominium leases soared 21.3 percent. Single-family home rent average declined 4 percent to $1,806, but the average rent for townhomes/condominiums grew slightly to $1,698, a 2.5 percent increase.
| | | | |
| --- | --- | --- | --- |
| CATEGORIES | JUNE 2016 | JUNE 2017 | % Change |
| Total property sales | 9,225 | 9.993 | 8.3% |
| Total dollar volume | $2,615,214,802 | $2,887,390,370 | 10.4% |
| Total active listings | 37,230 | 43,326 | 16.4% |
| Single-family home sales | 7,771 | 8,414 | 8.3% |
| Single-family average sales price | $299,761 | $304,155 | 1.5% |
| Single-family median sales price | $233,000 | $239,023 | 2.6% |
| Single-family months inventory | 3.9 | 4.4 | 0.5 mos. |
| Single-family pending sales | 7,034 | 8,363 | 18.9% |