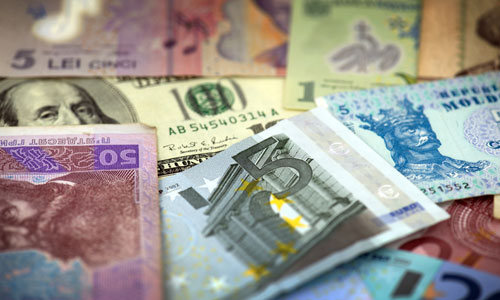 The growth in sales dollar volume from Canadian buyers helped fuel foreign investments in U.S. residential real estate to a record high, according to a new report from the National Association of Realtors.
The 2017 Profile of International Activity in U.S. Residential Real Estate report found that foreign investors and recent immigrants purchased $153 billion of residential property from April 2016 to March 2017. This is a 49 percent jump from 2016's sales of $102.6 billion and up from 2015's sales of $103.9 billion.
Foreign buyers purchased 284,455 U.S. properties, which is up 32 percent from 2016, and made up 10 percent of the dollar volume of existing home sales.
"The political and economic uncertainty both here and abroad did not deter foreigners from exponentially ramping up their purchases of U.S. property over the past year," said Lawrence Yun, NAR chief economist. "While the strengthening of the U.S. dollar in relation to other currencies and steadfast home-price growth made buying a home more expensive in many areas, foreigners increasingly acted on their beliefs that the U.S. is a safe and secure place to live, work and invest."
Three states account for nearly half of all foreign purchases
Most foreign purchase activity takes place in three states: Florida (22 percent), California (12 percent) and Texas (12 percent). New Jersey and Arizona rounded out the top five states with 4 percent each.
Canadians mainly favored homes in Florida, while Chinese investors focused on California and Mexican buyers bought homes in Texas.
Buyers from China spent the most on U.S. homes as well as purchased the most number of homes. Chinese buyers spent a total of $31.7 billion in 2017, which is up from 2016's sales of $27.3 billion and a new high, and purchased 40,572 housing units.
Canadian investors came in at No. 2 with $19.0 billion, followed by Mexico with $9.3 billion, the United Kingdom with $8.5 billion, and India with $7.8 billion. Dollar sales from these countries are all up compared to last year.
"Although non-resident foreign purchases climbed over the past year, it appears much of the activity occurred during the second half of 2016," said Yun. "Realtors in some markets are reporting that the effect of tighter regulations on capital outflows in China and weaker currencies in Canada and the U.K. have somewhat cooled non-resident foreign buyer interest in early 2017."