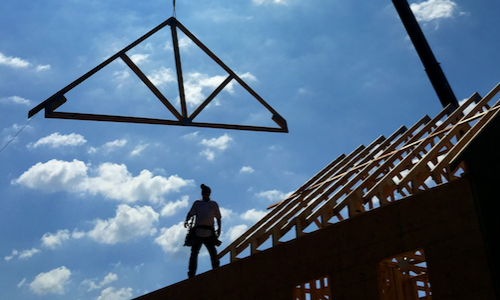 Builder confidence led to a solid single-family housing market in July while overall housing starts decreased, according to new data from the U.S. Department of Housing and Urban Development and the Commerce Department.
A similar report from the National Association of Home Builders showed that the builder sentiment index rose to 68 this month from 64 in July, marking the highest level since May.
"The fact that builder confidence has returned to the healthy levels we saw this spring is consistent with our forecast for a gradual strengthening in the housing market," said Robert Dietz, the NAHB's chief economist.
The HUD/Commerce Department numbers show that nationwide housing starts fell 4.8 percent in July to 1.16 million units. Single-family construction dipped just 0.5 percent to 856,000 units, but is still 8.6 percent higher than the same time in 2016. Meanwhile, multifamily starts dropped 15.3 percent to 299,000 units.
"New-home production numbers this month are in line with our forecast for a slow and steady recovery of the housing market," Dietz said. "We saw multifamily production peak in 2015, and this sector should continue to level off as demand remains solid."
The housing market fared differently in regions around the United States:
In the Northeast, overall permits increased 19.2 percent.
In the South, they fell 1.4 percent.
In the West, permits increased 7.9 percent.
In the Midwest, they jumped 17.4 percent.
Granger MacDonald, NAHB chairman, foresees continued improvement as both the job market and economy grow, spurring more consumers to make the decision to buy a home.