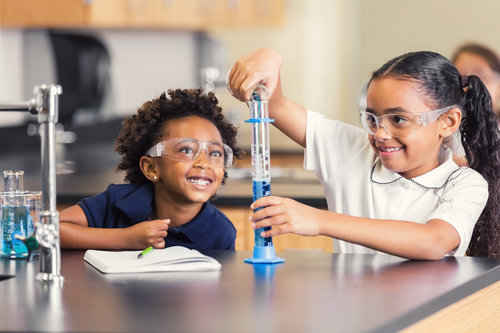 One of the major factors that homebuyers take into consideration when moving is what school their children could attend. In fact, 22 percent of realtor.com visitors age 35-44 identified the desire to be near good schools as one of their top reasons to purchase a home.
Niche, a neighborhood and school analysis website, recently released its 2018 rankings of Houston-area elementary schools, and residents within the Katy Independent School District are in luck. Elementary schools in the Katy ISD took up the top 15 spots on Niche's rankings.
The website creates the rankings based on weighted factors:
Academics, which are based on state assessment proficiency and survey responses from students and parents
Teachers, which measures a number of details, including teacher salaries, absenteeism, state test results and survey responses from teachers themselves
Overall District, which looks at academic and student life data
Culture and Diversity, which reviews racial and economic diversity
Parent/Student Niche surveys on the overall experience
The top elementary school in the area is to Fred & Patti Shafer Elementary School, which boasts a 95 percent proficiency in reading and 96 percent proficiency in math. It is ranked No. 42 out of all elementary schools in Texas and No. 66 for best public elementary school teachers in Texas. Although the school has more than 1,000 students, it boasts a student-to-teacher ratio of 15:1, which is lower than the national average of 16:1.
Katy ISD was the highest rated Houston-based district on Niche's list of 2018 Best School Districts in Texas, coming in at No. 14. Pearland Independent School District followed closely behind at No. 16.
Top 10 Elementary Schools in Houston

Ranking
Elementary School
Students
Student-Teacher Ratio
Reading Proficiency
Math Proficiency
1
Fred & Patti Shafer
1,093
15:1
95%
96%
2
Bonnie Holland
944
14:1
97%
98%
3
Woodcreek
1,004
14:1
98%
97%
4
Tom Wilson
1,014
15:1
98%
98%
5
Odessa Kilpatrick
1,014
15:1
96%
97%
6
Joella Exley
988
15:1
93%
95%
7
Nottingham Country
592
13:1
94%
91%
8
Stanley C. Stanley
1,117
15:1
96%
98%
9
Roosevelt Alexander
1,040
14:1
97%
96%
10
Sue Creech
834
14:1
94%
94%