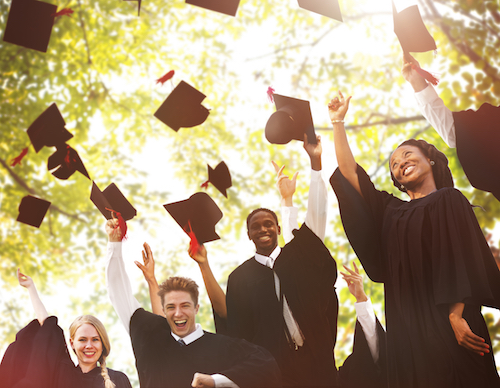 Despite recent flood damage by Hurricane Harvey last year, Houston remains one of the best cities for recent college graduates. OnlineDegrees.com put Houston at the top of its list of best big cities for new grads based on factors such as affordability, employment opportunities and nightlife.
In a profile of 59 U.S. metropolitan areas with populations of greater than 750,000, Houston tied with Austin and San Antonio for the No. 1 spot. The multitude of Fortune 500 companies headquartered in Houston is a major draw due to the great potential for job growth. The average projected job growth statewide from 2014 and 2024 is 17.71 percent.
The median earnings for Houston residents with a bachelor's degree in 2015 was $58,244. In addition to high earning potential, Houston boasts low rent — an important consideration for new grads deciding on their future city. The median rent in the Houston metro area in 2017 was $1,105, the Houston Business Journal reported.
Beyond a diverse culture, Houston has proven itself a hot spot among younger folks. Twenty-two percent of the city's population is between the ages of 20 and 34. The city also is home to the 2017 World Series champions, the Houston Astros, which makes it an excellent city for sports fans who embrace the culture of professional football, soccer, basketball and baseball.