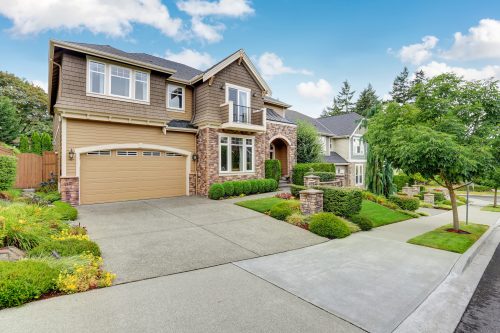 National home values are rising at their slowest pace since November 2016, according to the most recent Zillow Real Estate Market Report. Home values increased 6.7 percent last year to a median home value of $207,600, marking the slowest pace home values have grown in 15 months. In May 2017, home values grew 7.6 percent year over year, the fastest pace since the housing bubble. Since then, growth has slowed, falling roughly one-tenth of a percentage point each month since summer 2017.
In Houston, home values grew 6.6 percent over the past year, bringing the median home value to $186,800 in January.
Mortgage rates, on the other hand, are picking up. In January, mortgage rates started at 3.77 percent. By the end of the month, mortgage rates were at their highest in four years at 4.04 percent. As the spring home-shopping season approaches, buyers might get some relief in prices, but higher mortgage rates are expected to cause an increase in monthly costs.
"The pace of home value appreciation we experienced during much of last year was not sustainable, and a slow glide path down to a more normal appreciation rate has been expected for some time," said Zillow Senior Economist Aaron Terrazas. "This slowdown is nothing to be overly concerned with — demand from homebuyers remains very high, and inventory remains tight."
Tight inventory will put an even greater strain on buyers this home-shopping season than last year. Compared to a year ago, there are nearly 10 percent fewer homes on the market. New home starts have risen approximately 7 percent during the past year, and while the trend is a positive one, yet still does not sufficiently meet demand. In Chicago, inventory dropped 10 percent.
"New home construction is growing, providing some relief to buyers who can afford the generally high price point of new homes," Terrazas continued. "It's important to note that home values are still growing very quickly relative to historic norms."