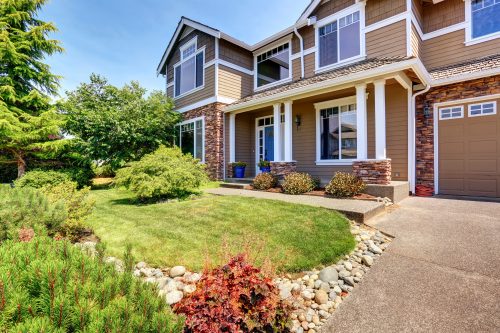 The average American homeowner gained about $15,000 in home equity in 2017 — the most since 2013, according to the latest CoreLogic Equity Report.
Higher home-equity wealth typically promotes higher spending, and IHS Markit analysis predicts that a gain of $15,000 should lead to an average increase in spending of $750 per home-owning household. When accounting for all homeowners across the country, this $750 increase adds up to about $56 billion in extra consumption.
In the fourth quarter of 2017, homeowner equity increased to around $14.4 trillion. Homeowners with mortgages collectively possess about $5.4 trillion in equity available to borrow against, according to Black Knight data and analytics.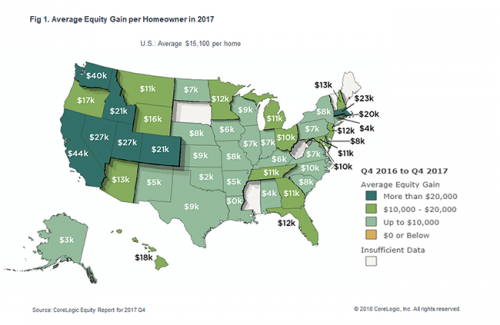 As seen in the image above, the average homeowner in Texas gained $9,000 in home equity in 2017.
"Existing homeowners have largely seen their properties increase in value, helping to build equity," said Len Kiefer, deputy chief economist at Freddie Mac. "In many parts of the country, home values have more than recovered from the Great Recession, reaching new nominal peaks and the share of underwater homeowners has dropped significantly."
Freddie Mac predicts home prices will increase by 5.1 percent in 2018, due to the fact that homes are likely to continue rising above the inflation rate.