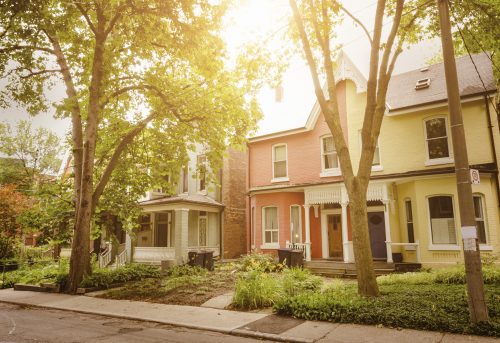 In the past year, appraisals are more likely to be in line with, or even higher than, owners estimate. Appraised values were just 0.33 percent lower than what homeowners expected, according to National Quicken Loans Home Price Perception Index. This is the closest to equilibrium that national appraiser and owner opinions have been in more than three years.
Home values increased 6.47 percent since last year after a 0.55 percent dip in April compared to March, according to the National Quicken Loans Home Value Index (HVI). The HVI indicates that home vales are continuing to surpass last year's levels.
Other recent real estate news:
Teachers are in dire need of affordable housing right now, even with what is equivalent to a $9,000 raise based on 2017 wage data from the Bureau of Labor Statistics. Only 11.5 percent of homes across 28 metros are affordable to teachers, down form 19.7 percent in the same metros in 2016. Less than one percent of Phoenix homes will be affordable to teachers, even with a 20 percent wage increase. Just 0.5 percent of homes for sale fit a teacher's budget in Phoenix. In Atlanta, only 10.2 percent of homes are affordable on a teacher's salary.
Multifamily rents rose $4 to $1,377 in April, according to a survey by Yardi Matrix. In the past two months, rents increased $10 with a year-over-year gain of 2.4 percent. The gain is typical of the multifamily market's strong springtime performance. "The healthy seasonal gains are a good sign that rent growth will remain resilient despite the headwinds faced by the market, particularly the peaking supply pipeline that has produced deceleration in some metros," the report says.
CoreLogic will begin to offer consumer-facing real estate websites to its multiple listing clients via Homes.com. Organizations can utilize a search that produces consumer access to real estate listings. In return, CoreLogic will offer the Homes.com Fusion Portal product, a public website platform that clearly identifies the listing broker and agent on properties for sale.