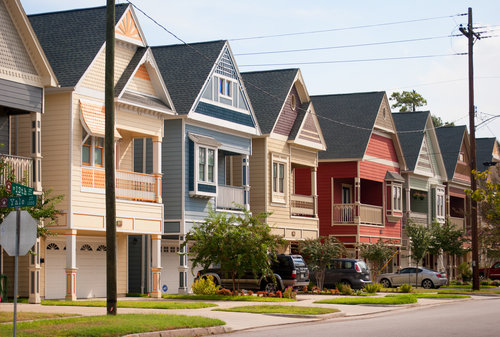 Houston's population is booming. From 2016 to 2017, about 136,255 people were added in the ten-county area of greater Houston, according to the Houston Business Journal.
Three ZIP codes, Katy's 77494 and 77449 and Richmond's 77407, led the trend. The areas were named the top three fastest growing in the nation, according the the 2016 U.S Census American Community Survey.
As far as individual cities, Katy's population increased by almost 17,000 people, Spring increased by 12,5000 and Richmond increased by over 9,000.
Houston also has some of the fastest growing communities in the country. For counties, Harris saw a 2 percent increase from 4.53 million to 4.62 million after adding 88,683 residents. Even though Harris added the most people, Chambers' rate grew the fastest from 29,912 people to 31,147, an increase of 4.1 percent.
The fastest growing ZIP code in the region was 77441 in Fulshear, where the population grew from 6,511 residents to 7,928, an increase of 21.3 percent. The increase put the ZIP code at No. 22 in the U.S.
The ZIP codes that saw the largest decrease in residents were in the city of Houston, including: 77060, 77009, 77017, 77089, 77039 and 77037. Each ZIP code saw a decrease of nearly 1,000 people each.
10 largest-growing ZIP codes in greater Houston
77494 Katy, Harris County with 9,438 people
77449 Katy, Harris County with 6,142 people
77407 Richmond, Fort Bend County with 4,891 people
77386 Spring, Montgomery County with 4,566 people
77433 Cypress, Harris County with 3,985 people
77099 Houston, Harris County with 3,473 people
77584 Pearland, Brazoria County with 3,081 people
77429 Cypress, Harris County with 2,788 people
77573 League City, Galveston County with 2,686 people
77044 Houston, Harris County with 2,636 people
10 fastest-growing ZIP codes in greater Houston
77441 Fulshear, Fort Bend County at 21.3 percent
77384 Conroe, Montgomery County at 14.9 percent
77447 Hockley, Harris County at 13.2 percent
77565 Kemah, Galveston County at 13 percent
77407 Richmond, Fort Bend County at 12.7 percent
77494 Katy, Harris County at 10.7 percent
77386 Spring, Montgomery County at 10 percent
77304 Conroe, Montgomery County at 8.8 percent
77318 Willis, Montgomery County at 8.5 percent
77517 Santa Fe, Galveston County at 7.9 percent