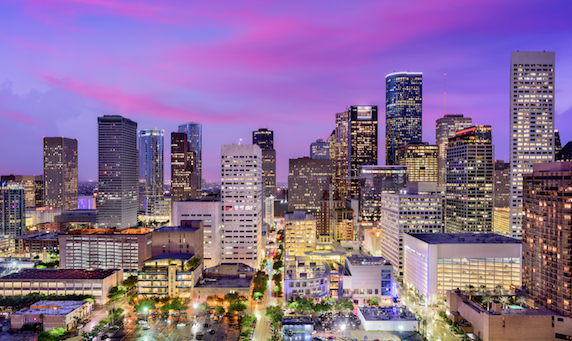 Houston was ranked the seventh best large city in the United States, according to a recent study by Resonance Consultancy.
The ranking is based upon six main categories: place, product, programming, people, prosperity and promotion, and analyzes 28 different factors within each. The methodology also used ratings and reviews across platforms such as TripAdvisor to rank the cities' best qualities.
With a metro population of nearly 6.5 million, Houston is a thriving city where companies seek to claim. The fourth largest city in the country is a leader in health care, energy, manufacturing engineering, finance and outer space. Additionally, NASA calls Houston it's home, which is something no other big city can say.
The recent population influx in Houston was due to increased international immigration, which inevitably made it one of the most diverse big cities in the country. Over 145 different languages are spoken in Houston households, according to the latest census.
Along with prominent diversity, Houston also has ample affordable housing, with an average selling price of $140,300. This is nearly $120,000 less than the average price in Austin.
The study found Houston to be ranked fourth in both the restaurants and Fortune 500 Companies categories. Equipped with more than 10,000 restaurants, it is claimed to be "the next global food Mecca," according to chef, innovator and Ugly Delicious host David Chang.
"You've heard me say it before: Ours is the most diverse and welcoming city in the country, one a growing number of people want to visit to experience our food, our culture and our people," said Mayor Sylvester Turner.
| | | | | | | |
| --- | --- | --- | --- | --- | --- | --- |
| Rank | City | Place | Product | Programming | Prosperity | Promotion |
| 1 | New York | 1 | 2 | 1 | 1 | 1 |
| 2 | Chicago | 15 | 1 | 2 | 11 | 3 |
| 3 | Los Angeles | 7 | 3 | 3 | 20 | 2 |
| 4 | San Francisco | 9 | 17 | 5 | 2 | 5 |
| 5 | Las Vegas | 3 | 4 | 4 | 36 | 4 |
| 6 | San Diego | 2 | 29 | 9 | 18 | 9 |
| 7 | Houston | 40 | 5 | 6 | 12 | 10 |
| 8 | Miami | 5 | 14 | 16 | 41 | 6 |
| 9 | Seattle | 16 | 22 | 7 | 3 | 13 |
| 10 | Boston | 13 | 16 | 17 | 17 | 11 |