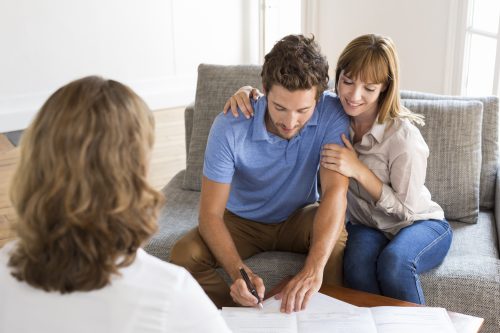 Despite the high amounts of debt that plague many millennials, home ownership is still at the top of their priority list. For them, achieving the American Dream means buying a home early, even if that means dipping into retirement savings.
According to Bank of the West 2018 Millennial Study results, those age 21-34 are more likely to measure success based on the stability of home ownership rather than pursuing one's passion, being debt-free or retiring comfortably. In fact, one out of three millennial homeowners have already tapped their retirement funds for down payments.
Among non-homeowning millennials, motivations for owning a house include financial stability, larger and customizable space and investment payoff. A majority of millennials also see home ownership as a more practical financial decision instead of renting.
Millennials are still determined to pay off their debts, with 69 percent believing they will have "made it" once they are debt-free. But they also display comfort with debt, understanding that it is a "rite of passage" to achieving the American Dream.
But comfort may quickly turn into regret if millennials find themselves unprepared for homeownership. According the study, over two-thirds of homeowning millennials have regrets regarding their approach to buying a home. Among baby boomers, Generation X and millennials, the top regret seems to be a misjudgment on the financial responsibility of house maintenance. Unique regrets among millennials include not spending enough on down payments, unforeseen damages and simply disliking the space.
These recent trends may be the consequences of growing up during the 2008 economic crisis. Millennials have displayed a significant mistrust in the market, with 66 percent saying they feel safest if their money is not invested. Ignoring the tools that previous generations utilized and built retirement savings upon could mean a bumpy road to retirement for millennials.
"Millennials have been stuffing their savings under the mattress instead of putting their income to work through strategic investments," said Ryan Bailey, head of the Retail Banking Group at Bank of the West. "While this may seem safe, they are putting their goals at risk by keeping cash on hand. While they are young, millennials have time on their side and could be missing an opportunity to grow their savings over a lifetime."