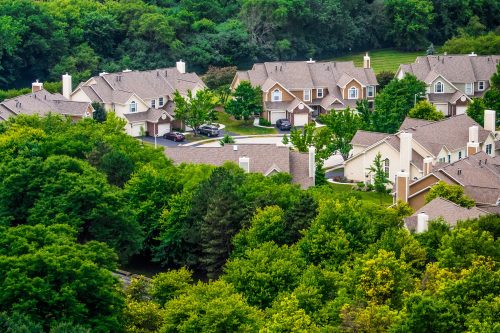 After four months of declines, existing-home sales stayed steady in August from July, according to the National Association of Realtors' monthly report.
"Strong gains in the Northeast and a moderate uptick in the Midwest helped to balance out any losses in the South and West, halting months of downward momentum," NAR Chief Economist Lawrence Yun said. "With inventory stabilizing and modestly rising, buyers appear ready to step back into the market."
Total existing home sales came in at an annual rate of 5.23 million in August, which is down 1.5 percent from last August's 5.42 million. The median existing home price was $264,800, which is up 4.6 percent from $253,100 in August 2017.
Inventory is up from 1.87 million existing homes available for sale last year to 1.92 million this year, which is steady from July. Unsold inventory is currently at a 4.3 months supply, up from 4.1 months last August and steady from July.
"While inventory continues to show modest year over year gains, it is still far from a healthy level and new home construction is not keeping up to satisfy demand," said Yun.
Homes in August sold in an average of 29 days, which is longer than July's 27 days, but faster than last August's 30 days. In fact, 52 percent of homes sold in August were on the market less than a month.
"Homes continue to fly off the shelves with a majority of properties selling within a month, indicating that more inventory – especially moderately priced, entry-level homes – would propel sales," Yun said.