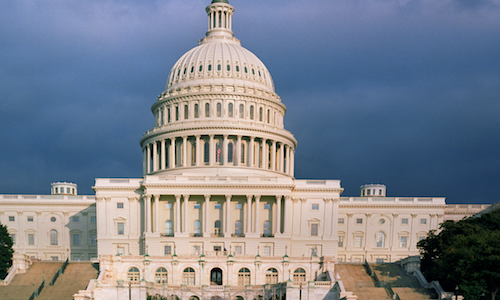 With the midterm elections resulting in a split Congress, many national housing and finance organizations expressed cautious optimism for the future — though several key issues remain in question as 2018 draws to an end.
The Center for Responsible Lending said it would look forward to working with the new Congress on a variety of issues including, "the student loan debt crisis, ensuring a sustainable and inclusive housing finance system that serves all borrowers, stopping payday loan debt traps, and combatting unlawful lending discrimination," said CRL Executive Vice President Debbie Goldstein.
But she also noted the importance of checks and balances so that the administration and regulators are held accountable. One particular issue she highlighted was the possible privatization of Fannie Mae and Freddie Mac that was proposed by the Trump administration this past summer.
"We hope Congress fulfills its responsibility to hold financial institutions transparent and accountable to the public over the next two years and beyond — the country can't afford to go through another financial crisis," Goldstein continued.
The National Association of Federally Insured Credit Unions also highlighted the importance of "an appropriate regulatory environment that provides a tailored approach to regulation, a level playing field, and transparent and independent regulatory oversight for credit unions and the 114 million members they serve."
The National Association of Homebuilders highlighted the importance of keeping homeownership a priority within the new Congress.
"With the 2018 midterm elections behind us, NAHB looks forward to continue working with lawmakers on both sides of the political aisle to keep housing a national priority and to expand homeownership and rental housing opportunities for all Americans," said NAHB Chairman Randy Noel. "To help achieve these important goals, Congress needs to address housing affordability concerns, ease regulatory burdens and expand job training programs to ensure an ample supply of well-trained workers to build the nation's homes."
Meanwhile, no movement is expected on two other major issues heading into 2019: the Tax Cuts and Jobs Act, and the National Flood Insurance program, which will lapse in December.