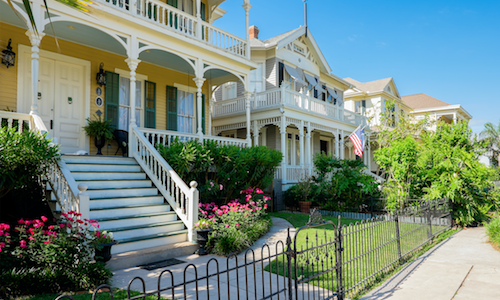 Home value growth is expected to do better than the national average in several cities that were snubbed by Amazon for its second headquarters, according to a panel of real estate economists and investors. While four cities, including Dallas, are expected to outperform the national average according to Zillow's 2018 fourth quarter Home Price Expectations Survey, Houston is still a strong contender to see promising growth.
The survey asked more than 100 real estate economists and investors for their predictions about the national housing market.
The average expected home price appreciation rate for 2019 is down 3.8 percent from 4.2 percent in the previous quarter. The panelists expected the annual growth rate to decrease further in the next five years to 3.4 percent.
Nationally, year-to-date home value growth is nearly 7.7 percent. In Houston, the growth rate is a slightly under the national rate at 6.5 percent. Out of 18 votes, 11 panelists expect Houston to over perform.
In other real estate news:
BusinessStudent.com ranked Houston as one of the most affordable cities to live and work in. Five Texas cities were ranked in the study. Fort Worth placed the highest at No. 7. However, out of all five Texas cities including Dallas, Irving and College Station, Houston came in last at No. 24. In Houston, residents living in a two-bedroom apartment have 79 percent of their salary left over after paying rent. The average salary of $79,579 with a median monthly rent of $1,401 leaves $62,767 left for spending beyond rent.
Dallas-based Nicholas Residential added to their portfolio in the Houston area, buying six apartment complexes. Nicholas Residential now owns 2,115 apartment units with an estimated total of 1.7 million square feet. The investment company announced its plans to renovate units for current and future residents, as well as renaming the six properties.
To afford to live in one of Houston's most expensive ZIP code, 77005, West University Place, residents need to make at least $200,000, according to analysis from Business Journals. The median home value in the ZIP code is $1,002,900 requiring an annual income of at least $193,253 to be able to afford a median-priced home. Out of nearly 15,000 ZIP codes studied by Zillow Group, only three Texas ZIPs have a median home value of more than $1 million, including University Park and Highland Park in Dallas.