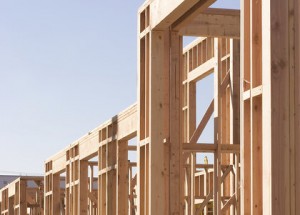 Palta Inc. purchased a 3.2- acre lot in Sienna Plantation in Missouri City. They plan to construct retail space overlooking Houston Methodist's emergency care center and primary care facility. Interest in the area increased last summer when an undisclosed seller subdivided 12 acres.
The seller also finalized plans with the Texas Department of Transportation to create a turn lane at Highway 6 and Oyster Creek Place. Road construction is planned to begin in May, around the same time the retail centers are expected to break ground.
The population within three miles of the retail space's location has increased more than 50% since 2010, rising to 66,806 residents. Also, the popular commuting route of Highway 6 carries more than 50,000 vehicles each day.
Atlanta-based Wood Partners broke ground on its new 33-unit apartment development near the new Texas Medical Center campus. The building will have one and two-bedroom apartments and is set to be completed in spring 2020. Alta Med Main will be located at 9330 Main Street and will feature a pool, dog park, business center, sky lounge, and a clubroom. The development will be an addition to Wood Partners' Alta West Dallas apartment building located near the corner of Shepard Drive and West Dallas Street as well as its already completed Alta West Gray project located near the border of Montrose and Midtown.
LGI Homes, Inc. has announced the construction of a new branch of townhomes in their Crystal Lakes community in Brookshire. Located west of Houston and near the I-10 Energy Corridor, the two-story homes will be over 1,800 square feet and will be comprised of fully upgraded interiors. LGI Homes Inc. plans to price the homes from the $170,000s. The townhomes' interior will feature granite countertops and a full set of stainless-steel kitchen appliances. They will feature attached 2-car garages with private driveways.