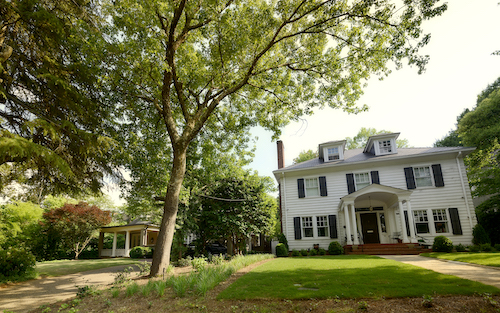 Early May named the best time to list a home
Plenty of Americans are getting anxious about the arrival of spring, particularly those who are homeowners looking to sell in the near future. As it turns out, spring may truly be the best time to list a home, according to data analyzed by Zillow.
Based on statistics from the nation's 35 largest markets, Zillow found that homes listed between May 1 and May 15 tended to sell for around $1,600 more than average. Listings that went live in early May also sold six days faster on average.
This may run contrary to the beliefs held by some sellers who rush into listing their home much earlier in the spring. Still, Zillow did find some variation between markets when it came to an ideal window of opportunity. In Charlotte, North Carolina; Dallas; Houston; Las Vegas and Tampa, Florida; for example, the first two weeks of July tended to be the best time to pull the trigger on a listing. In most other markets, the window of opportunity tended to fall between late March and early June.
Billionaire's Row falls on hard times
Real estate sales have softened somewhat across the U.S. in the last year, but some have had it much worse than others. A report from StreetEasy, a property listing service focused on New York City apartments and condos, found that ultra-luxury units in Midtown Manhattan saw widespread losses in recent years. Midtown residences were sold at a loss at a much higher rate than the citywide average in 2018, according to StreetEasy. While 7.7 percent of homes bought and sold in NYC between 2014 and 2018 sold at a loss, about 39 percent of Midtown residences lost money over the same period. Those sales included several condos within the city's "Billionaire's Row" in Midtown, where numerous high-end residential skyscrapers have sprouted in recent years. One of the biggest losses came from a penthouse unit at One57, which sold in 2017 for an eye-popping $14 million below its 2014 purchase price of $50.9 million, a 29 percent loss.
RESO takes step toward standardizing IDX data
The Real Estate Standards Organization announced the latest update to its widely used Data Dictionary that it says will simplify the way data is shared across MLS platforms. RESO Data Dictionary version 1.7 implements a new IDX (internet data exchange) standard that will enable real estate brokers to share listings and MLS data across multiple platforms. In many cases, according to RESO, brokers have had to spend considerable time reconciling listing data across different formats, essentially standardizing the data by hand. RESO hopes the new update will cut back on this additional time and help agents share their listings more widely.
NYC holds competition for development on 'odd lots'
The New York City Department of Housing Preservation and Development is holding a contest that's attracting international attention among architects and real estate developers. The challenge: Come up with blueprints for residential buildings that would fit within some of the city's most oddly-shaped parcels of land. New York City officials and nonprofit groups estimate that even in one of the world's most densely populated cities, there are more than 10,500 acres of vacant land zoned for residential use. City agencies own about 1,000 of those acres. Many of these lots are prime locations that are sitting vacant largely because of their odd shapes.
The contest is calling for submissions from architects and developers who can come up with plans to build affordably on lots that are extremely narrow or triangular. The New York Times reported that the contest is attracting attention from other cities in the U.S. and elsewhere, as it may give builders inspiration to make the most out of every available parcel of land.