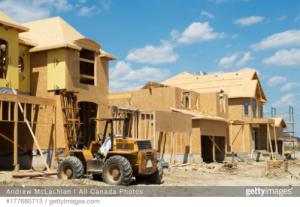 A new report by home remodeling website Fixr lists the top 20 metropolitan areas in the country for the number of construction permits filed in 2018.
The list includes many "usual suspects" like New York, Los Angeles and Chicago—though the top two spots are owned by cities in Texas. Dallas-Ft. Worth's rise in permits over 2017 was modest at just 1.4 percent, but its 63,421 permits was more than 6,000 above the metro with the second-most: Houston, which had 57,021 permits issued throughout the year.
The Orlando metro area registered a downright seismic increase of 51.5 percent in its number of construction permits filed during 2018, bringing the Central Florida metro area to 8th place in the country for permitting activity. This spike is attributed by the report's authors to a confluence of factors, including demand from retirees, a local tax environment that is pulling residents from high-tax states further north, and healthy medical and tech sectors in the local economy.
The next largest increase was the Houston metro area, which had a 34.5 percent rise in permits, fueled by rebuilding from Hurricane Harvey and by an oil and gas industry that continues to thrive amid a loose regulatory environment.
Chicago had the largest numerical decrease in permits in the entire country, with a drop of more than 22 percent, or 4,912.
As the authors of the report point out, the sheer number of permits isn't always the most accurate guide to show how much construction activity is happening in a given metro area, since some are far more populous than others, and some individual construction projects are far larger than others but may require the same number of permits as a far smaller project.
Even with a combined drop in permits of 3,657, New York and Los Angeles claimed the 3rd and 7th spots, with 48,384 and 29,621 permits, respectively.