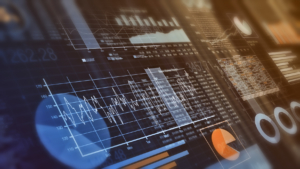 Mortgage application activity remains strong
The number of mortgage applications submitted during the week ending June 21 grew 1.3 percent compared to the prior week, according to the Mortgage Bankers Association's weekly survey. Growth in refinance applications was somewhat stronger than that for purchase loans, but compared to the same week last year, the MBA's index for purchase application activity was still 9 percent higher.
"Markets last week reacted to a more dovish FOMC statement and forecast, with Treasury yields falling after the meeting," said the MBA's Joel Kan. "Now at almost the half-way mark of 2019, we have generally seen a stronger purchase market than last year, despite still-tight existing inventory and insufficient new construction."
Mortgage rates hit new lows
After a calm week, rates on the standard 30-year fixed-rate mortgage continued their downward slide. Freddie Mac's Primary Mortgage Market Survey released June 27 pegged the average 30-year-fixed commitment rate at 3.73 percent, 0.11 percent lower than the previous week and 0.82 percent below this point a year ago. That puts the 30-year rate at its lowest point since November 2016. Freddie Mac Chief Economist Sam Khater said this should keep the good news coming for the housing market this summer.
"Through late June, home purchase applications improved by five percentage points compared to the previous month," Khater said. "In the near-term, we expect the housing market to continue to improve from both a sales and price perspective."
What to watch next week
International trade tensions continue to be cited as a primary concern in the financial markets, and that anxiety has spilled over in part to the mortgage market and pushed rates lower. The situation could reach a critical point this weekend as world leaders including President Trump and Chinese President Xi Kinping convene for the Group of 20 summit in Osaka, Japan.
According to media reports and statements by Trump himself, the success or failure of a trade agreement between the two nations could hinge on a face-to-face meeting between the two leaders. Any outcome perceived as positive by analysts could be enough to ease concerns about an economic slowdown and perhaps keep mortgage rates from falling further. Of course, nothing about the trade agreement, the health of the economy or the mortgage market is ever certain, particularly at such a volatile moment.