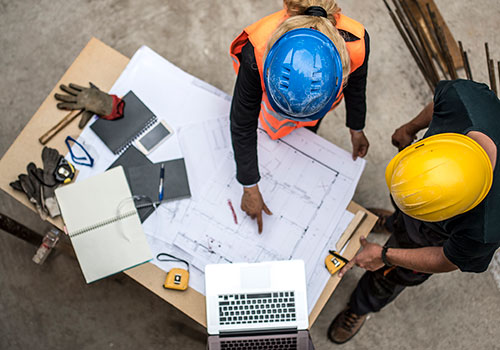 On a national level, builders are feeling more confident about the real estate market, according to the latest NAHB/Wells Fargo Housing Market Index (HMI). In the U.S., confidence in the market for new construction single-family homes rose three points to 71 in October, with all HMI indices posting gains. The HMI index gauging current sales conditions increased three points to 78, the component measuring sales expectations in the next six months jumped six points to 76 and the measure charting traffic of prospective buyers rose four points to 54.
"The housing rebound that began in the spring continues, supported by low mortgage rates, solid job growth and a reduction in new home inventory," said NAHB Chairman Greg Ugalde.
The growth is being driven by the South – where builder confidence was up six points from October 2018 – and the West – where builder confidence was up nine points from October 2018. "That makes sense, because markets like Phoenix and Las Vegas, which were hit hard during the recession, are finally coming back," said Ali Wolf, director of economic research for Meyers Research. "And in the South, they have incredible immigration trends, big shifts in high income jobs, and relative affordability. When you add in developable land, you're seeing a lot of growth in places like Houston and Orlando."
The latest numbers from the Census Bureau support this theory, said Wolf. "The South represents 60 percent of the national single-family housing starts and it's up 17 percent," she said.
In the Midwest and Northeast, it's been more of a slow but steady crawl. Builder confidence in the Northeast was actually down one point to 60 in October (from 61 in October 2018) and in the Midwest it was down three points to 57, from 60 points in October 2018. "Still, if you look at the component of core residential development, it's up for the fourth straight month," Wolf said.
Looking at the three-month moving averages for regional HMI scores, the Northeast posted a one-point gain to 60, the Midwest was up a single point to 58, the South registered a three-point increase to 73 and the West was also up three points to 78.
"While the increase in housing starts in September is only modestly higher than a year ago, today's good news that building permits are up in September by almost 8 percent is a hopeful sign that more housing is on the way," said First American Chief Economist Mark Fleming. "In a market with so much demand for shelter, if you build it, they will buy it."
And therein lies the problem, say industry experts. "The housing industry is plagued by a shortage of inventory," said NAR chief economist Lawrence Yun in response to the latest Census numbers. "Apartment vacancy rates are low, and the number of homes listed for sale are just not enough. Naturally, developers should be boosting home construction to relieve the tight supply. To a degree, it is moving in the right direction: single-family housing starts rose a notch in September and are higher by 4 percent from a year ago. But multifamily housing starts, which have been predominately apartments and not condominiums, sharply declined by 28 percent in September and are down 6 percent from a year ago. With new condo-rules on FHA mortgages, developers should anticipate rising demand for multifamily units."
Clearly, construction needs to ramp up to accommodate demand. Millennials are getting married and having babies, Gen Xers have positive home equity, and Boomers are ready for a change. But land costs and the availability of construction labor are holding it back. "Builders are doing their best to pivot their supply," Wolf said. "They are looking for ways to build smaller homes and sometimes that means smaller square footage, smaller backyards, or more densely packed communities. Houston is a great example of this. While homes in Houston are still very large compared to the rest of the country, there's been a big push with Houston builders to change their products and build smaller."
While current studies show that millennials are most likely to live 10 to 30 minutes from work, as they look to get into the market, location might be a tradeoff. "At the end of the day, it comes down to the mortgage payment," she said. "For a large share of millennials who do have student loans and value experiences, it comes down to one of two things – are you giving up your time commuting or are you giving up space? As wages pick up, that will change."
According to Fleming, residential construction jobs increased 4.1 percent between September 2018 and September 2019, signaling an increase in construction in the months ahead. "Builder confidence increased to its highest level in nearly two years in October, even in the face of cost challenges.
But even as builders ramp up production, they are a long way off from meeting long-term housing demand. "We have underbuilt new housing relative to demand for shelter for years and are still falling short of the 1.2 million units that would be needed to meet the increased demand stemming from rising household formation," Fleming said. "Regardless of the month-to-month swings in permits, starts, and completions, more housing needs to be built."