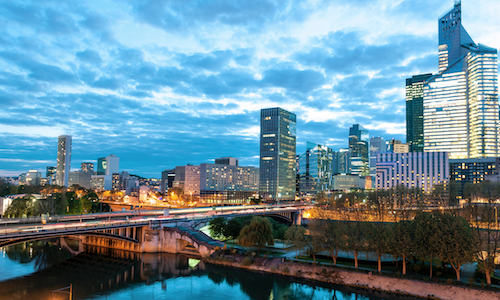 Houston just had the best October in its real estate history, and it's likely that 2019 will establish a new record for local real estate, according to the latest monthly report from the Houston Association of Realtors.
In October, sales of single-family homes totaled 7,231 – up 8.1 percent year-over-year. Homes priced between $500,000 and $750,000 climbed a whopping 13 percent year-over-year and homes in the $250,000 to $500,000 range rose 12.9 percent.
Overall, sales climbed 6.2 percent in October, totaling 8,579 units, while total dollar volume rose 7.9 percent to $2.4 billion.
Besides low interest rates, a slightly larger supply of homes – up to a 4-month supply in October versus 3.9 months in 2018 – helped power the market, said HAR Chair Shannon Cobb Evans with Better Homes and Gardens Real Estate Gary Greene.
"Consumers continue to take advantage of attractive buying conditions, between low interest rates, a healthy supply of homes on the market and a strong overall Houston economy," she said. "Interest rates are currently forecast to remain low into the new year, so it's possible that we get through the holidays without too much of a seasonal slowdown in home sales, but we'll just have to see how things go."
Meanwhile, single-family home prices were up 1.3 percent to $298,354, a record high for an October, while the median price increased 2.1 percent to $239,900. The increases, however, were among the smallest of 2019, pointing to what is expected to be a slight pricing slowdown as the year ends.
In contrast, Houston's townhouse and condominium sector hasn't been performing nearly as well. After a promising September, when sales rose 8.2 percent, October saw a 3.2 percent decrease in sales year-over-year and the average price fell 5.2 percent to $199,045.
If interest rates stay low, industry experts say Houston's market will continue to thrive, especially given its robust job market. "Houston is poised to add over 70,000 jobs in 2020," said Keller Williams broker Lisa Iglesias. The local economy should continue to boost the housing market next year."