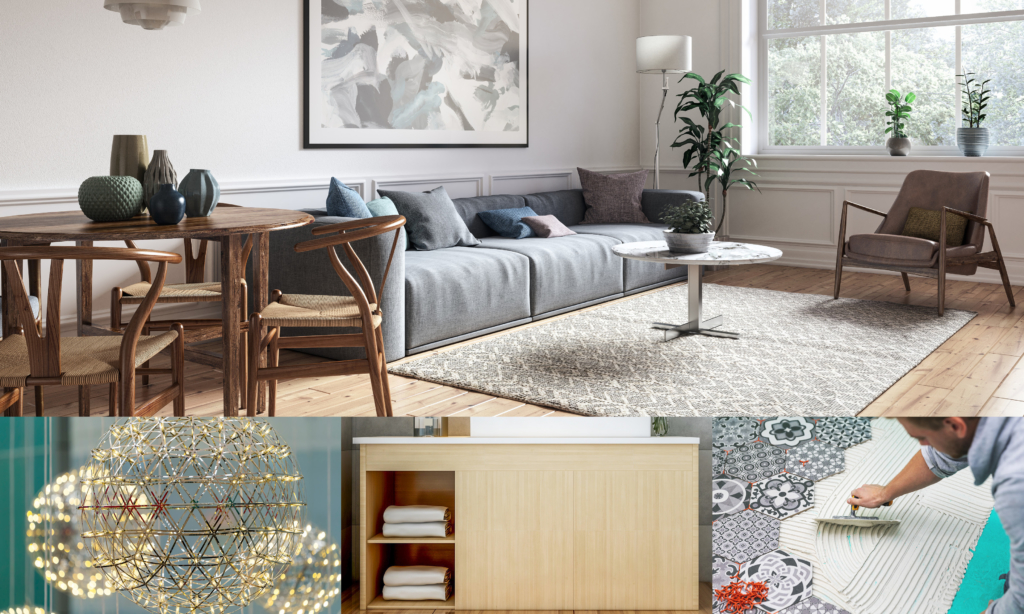 With 2020 quickly approaching, it might be time to update your listings with the hottest design trends for the upcoming year.
Houzz, an interior decorating and home design platform, recently released their home design forecast for 2020, predicting the coming year will be replete with warm colors and bold prints. With their help, we've compiled a list of the hottest interior styles that will grab the attention of potential buyers.
In the kitchen…
Wood cabinets are making a comeback. It's no secret that for the past couple of years, all-white kitchen cabinetry has been a sought-after design scheme for homebuyers and, according to Houzz, nearly 40 percent of renovating homeowners are continuing to install them. But if your sellers are planning to whitewash their cabinets, you might want to encourage them to think twice: In 2020, you can expect to see the return of exposed wood as designers have begun to favor a more rustic vibe. Instead, advise your clients to try breaking up some of their boring, dated features by adding wood drawers, pullouts and range hoods.
It's all about muted color palates. Perhaps a reaction to the recent popularity of deep, moody color schemes, Houzz predicts that in the new year, buyers will be looking for "softer" colors like blues and light grays. If sellers are looking to apply a fresh coat of paint to their kitchen, this color scheme could be just the thing to catch a potential buyer's eye.
Add some spunk to dining spaces. Buyers are ready to say goodbye to the stuffy dining rooms of the past decade. In 2020, expect to see eating areas outfitted with bold prints, patterns and light fixtures. Sellers looking to bring personality back to such spaces might look into adding a unique lamp or playing around with textures.
In the bathroom…
Goodbye statement wall, hello statement room. Statement walls have long been a thing, but Houzz predicts that in 2020, a single wall will no longer be enough to grab attention. If sellers are looking to update a half-bath, suggest they go bold by wrapping the entire room in feature wallpaper or another eye-catching material.
A little tile goes a long way. Tile work is a cheap and effective way to spruce up a listing's bathroom. Houzz predicted that 2020 will be the year of the bathtub apron as more and more owners are adding intrigue to their spaces by wrapping the tub apron with a few feet of fun tiling or waterproofed wood. Recommend this addition to your homeowners as it is an easy, cost effective way to make their property stand out on the market.
And one new and unusual fad. It may sound odd, but more and more homeowners are reporting a desire for additional seating in their bathrooms. Whether it comes in the form of a built-in bench or stool, your clients want a place in their bathrooms where they can take a load off.
In the rest of your listing…
Laundry is a chore, but the room itself shouldn't feel like one. Interior designers have long made the push for more enjoyable, aesthetically pleasing laundry rooms, and Houzz expects an expansion of this trend next year. In 2020, expect to see laundry rooms outfitted with energizing colors, patterns and features. Since it's somewhat of a private room, sellers can make fun, unique and quirky laundry room choices, so feel free to encourage them to take time to make these spaces as exciting as they can be.
Warm things up with accessories. Although the minimalistic, neutral color schemes of the past few years are still in style for walls throughout a listing, Houzz predicts that in 2020, home décor will see a resurgence of color. If you're buying new staging materials for the new year, consider corals, light pinks and ochres to bring warmth back to your listings.