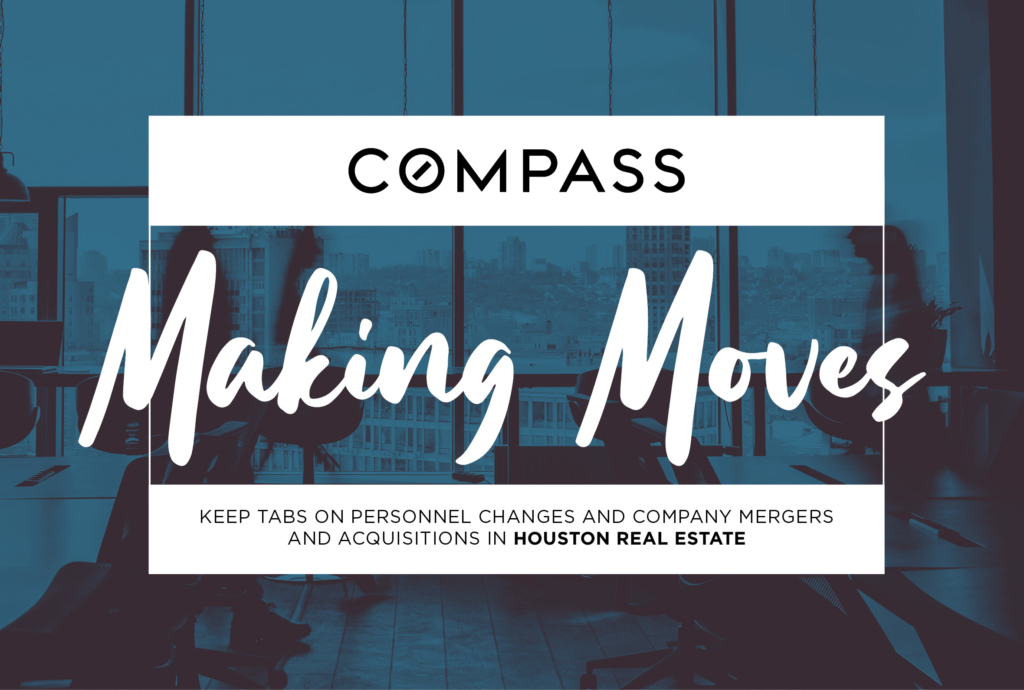 Compass is moving to a new space in The Woodlands, the company announced.
Located at 1725 Hughes Landing Boulevard, the space will serve as a temporary home as Compass plans a permanent home later this year.
"In Houston, Compass has been focused on pairing top technology and tools with unsurpassed local expertise and we believe our continued expansion in The Woodlands and addition of top talent in the market will allow our family of agents to provide even more value to their clients," said Compass Strategic Growth Lead in The Woodlands Emily Shannon in a press release. "The Woodlands' is unique in its market dynamics, strong agent base and its powerful sense of community that aligns it with Compass' values."
Compass entered The Woodlands market in spring 2019 with the addition of top producing brokers Haley Garcia, Jacci Kilgore and Renee Tarrence.
"Our Woodlands market is thriving as the spring market has begun early and there has already been a lot of activity," said Compass agent Haley Garcia in a press release. "Growing our Woodlands-based agent community will afford so much more of our community to be reached with our amazing Compass tools."
In 2020, Compass continued to expand its presence in The Woodlands with the addition of agents including: Jo Anne Johnson, Kristie and Ruth Carruthers, Robin Segesta, Laura and Matt Powers, Michelle Marek, Eric Depoy, and Scott Fernandez.
The best part about The Woodlands is its heart," said Jo Anne Johnson. "We are a giving community and I'm thrilled to partner with Compass to help even more people find their home in The Woodlands."
Since launching in Houston in November 2018, Compass has grown its agent roster by more than 40 percent.