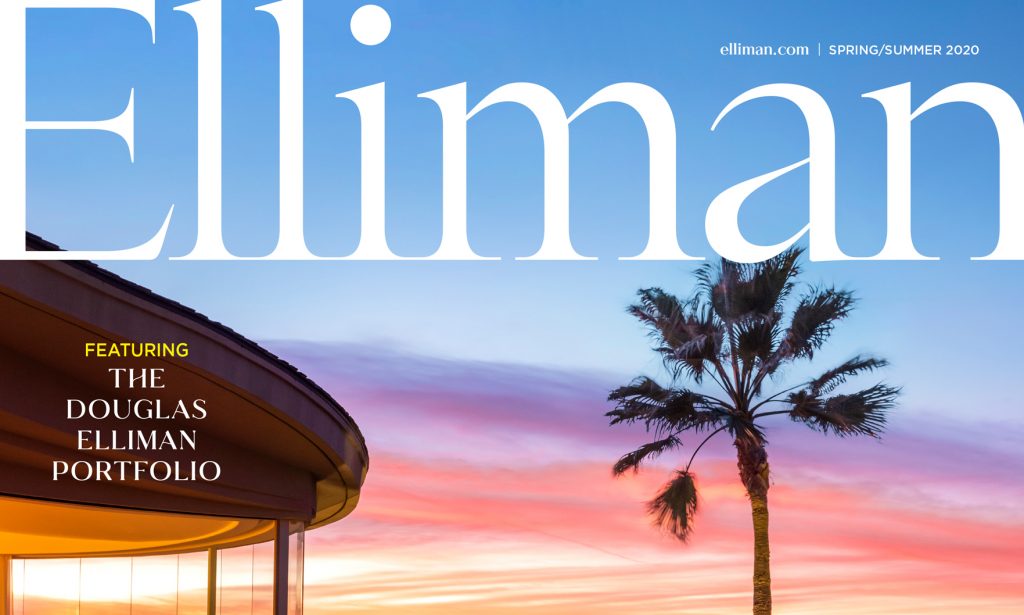 As a solution to the current climate caused by COVID-19, real estate brokerage Douglas Elliman has announced it would launch its spring/summer 2020 issue of Elliman magazine digitally.
Celebrating the creativity, lifestyle and ideas inspired by the sun-drenched summer months and the outdoors, the new issue invites readers to vicariously enjoy Elliman's portfolio of resale, new development and rental properties across the nation.
Highlights include a cover story on a chic and distinctive La Jolla estate on the sea (Curves Ahead, p.14), a piece on the new trend for high-end hotel living (Permanent Vacation, p.18), an aspirational guide on How to Buy Your Own Island (p. 268), a members-only tour of a new wave of private residential clubs (Welcome to the Club, p. 278), an exploration of the international relocation process tailored to solo-traveling women in Ladies First: Tailoring the Expat Experience to Women (p. 274), and a plethora of ideas to spruce up homes for spring through floral design, décor and color trends.
"We hope Elliman magazine can serve as a heartfelt remedy to what has been a difficult late winter and early spring season," said Douglas Elliman President and COO Scott Durkin. "It was important for us to release the magazine digitally in order to provide our readers with stories and ideas to inspire and reenergize while practicing social distancing in today's climate. We want to provide an escape through idyllic natural locales, exquisite properties, as well as the lifestyles in Douglas Elliman's markets nationwide, including New York, the Hamptons, Connecticut, Florida, Boston, Texas, Colorado and California."
Additionally, for all Elliman markets nationwide, there is a representative column, My Neighborhood, written by a long-time resident. In Houston, the column will focus on the Montrose neighborhood.
"We set out to create an upbeat, visually enticing and intellectually engaging issue inspired by our properties and regions," said Susan de França, president and CEO of Douglas Elliman Development Marketing. "What we've created is not only vibrant and entertaining but an essential resource for our clients."
The print edition of the issue will be available starting in May in every Douglas Elliman office and sales gallery across the country.