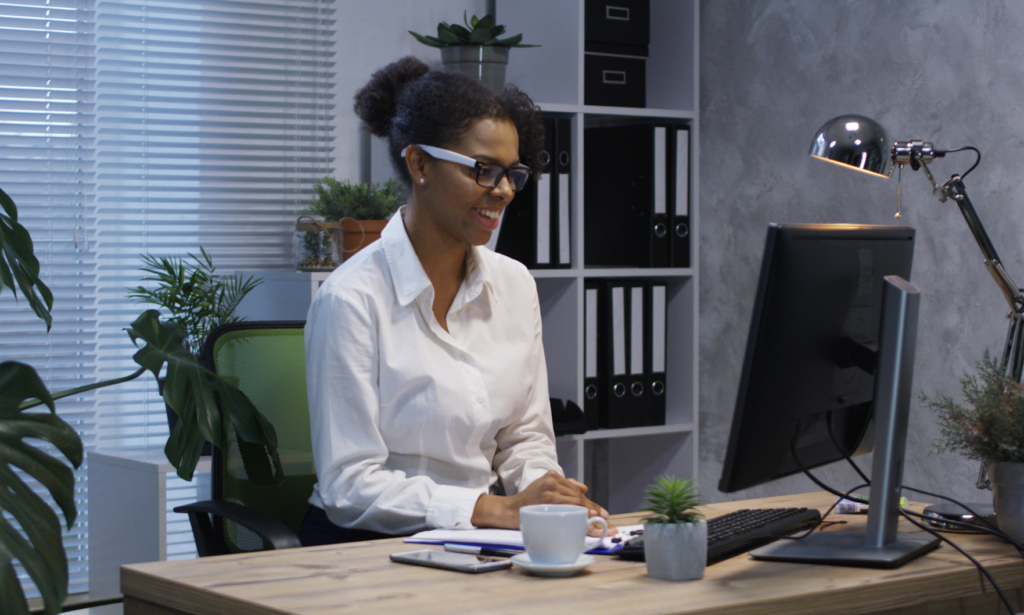 Feast or famine is often the reality of the real estate industry. In fact, if we've learned anything in 2020 so far, it's that change can happen at any time and when it does, agents have to be ready to pivot.
While no one likes to be forced to adapt, the cyclical nature of real estate indicates that what goes down must eventually go up and that, regardless of the circumstances, there is always an opportunity waiting to be seized.
With that in mind, Houston Agent recently spoke to several nationally-known real estate coaching professionals to find out how agents can not only survive — but actually thrive — during a downturn.
Emphasize self-care. "Think of the airplane oxygen mask principle," said Doug Devitre, motivational coach and author of Screen to Screen Selling. "You need to put your own mask first before you can take care of other people," he said. Devitre suggested setting up a morning fitness routine using technology to help you get into the habit, noting that during stressful times, it's particularly important to think of fitness as a necessary component of your mental health.
Back into the backend of your business. "This is a golden opportunity to map out all your goals, create a robust business plan, and take care of all the stuff on your real estate "to do list," said real estate coach and mentor Jennifer Percival. "Plan your social media, build a new website, implement new business processes — it's time to get all those ducks in a row so you're prepared when this is over."
Get an appointment on the calendar. "Every other service industry books appointments out into the future," said motivational speaker and coach Sherri Johnson. "Agents should too. Work the phone and tell people that you're taking on new clients and start booking appointments for May. The agent with more potential leads in their pipeline is the agent who's going to have a good year."
Zoom in. Forget how you look on camera — video conferencing is a great way to connect visually with clients, said Johnson. "Agents who can read and respond to emotion are better at what they do." Whether through Zoom, Google Hangouts or FaceTime, Johnson suggests agents use video conferencing to accomplish the preliminary work for clients who plan to sell when the stay-at-home order is lifted, and to help potential buyers tour properties in their price range so they're ready to make an offer when the time is right.
Work the phone. "The lost art of the telephone is back," Devitre said. "Sending a text message or a message on social media is one-dimensional. A phone call is two-way." According to Devitre, a phone call is a deeper way to nurture a relationship. "Make it a habit to make those phone calls and connect," he said. "When the market comes back, you need to be well positioned."
Offer social value. "Do a webinar or a Facebook Live or Instagram Live event where you talk about the state of the real estate housing market," Johnson said. "We are not in a real estate crisis, and a recession does not equal a housing crisis. People need to know that." Johnson also recommends creating a Facebook group to offer crucial information to the community, such as restaurants that deliver, online tutoring, help available for elderly populations and other services. "Don't just try to sell homes," she said. "Push out good, valuable information, invite people to participate and the results will be huge."
Don't assume. Let clients and prospects tell you what's on their minds and what they need from you. "A lot of people are going to be selling for good and not good reasons," Johnson said. "Don't assume anything ever. After being in their houses for extended periods, some people might be saying, 'This house is too small; why do we live here?'"
Get the right attitude. "Having a mindset of resiliency is super important right now," said Percival. "It's so easy to be discouraged. …During these kinds of difficult times, it's important that agents show themselves what they're really made of." Whether it's meditation, reading, gardening, artwork or music, Percival suggests finding something outside of work that inspires you and helps you stay in the right frame of mind. "We all have choices that we can make in life — you can choose to let adversity knock you down, or you can face it head on."