Coldwell Banker Real Estate LLC has launched a new giving back initiative to benefit St. Jude Children's Research Hospital.
The "CB Supports St. Jude" charitable promotion, which began on Sept. 16 and runs through Sept. 16 of 2021, allows participating affiliated agents to donate a minimum of $25 per qualifying real estate transaction, along with a $10 minimum donation per participating brokerage office, with a year-end fundraising goal of $250,000.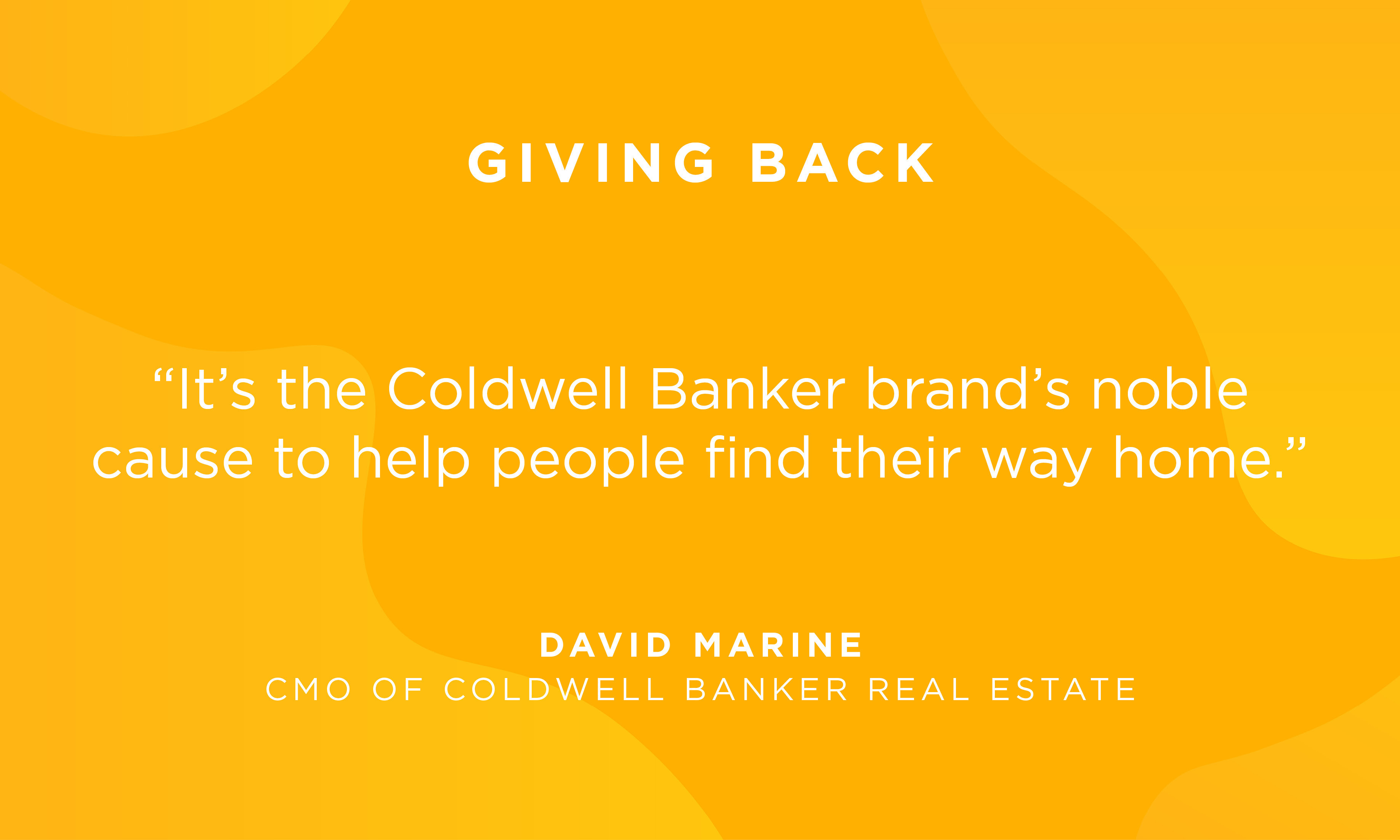 Providing a temporary home for more than 8,500 kids across the country every year as they're being treated for cancer and other life-threatening diseases, the children's hospital estimates more than 75% of its budgeting costs come from private donors.
"It's the Coldwell Banker brand's noble cause to help people find their way home," said Coldwell Banker Real Estate CMO David Marine in a press release. "And St. Jude provides comfort to children and families, a home-away-from-home, when they need it most. So, we are not only supporting a good cause, but we are aligning our missions with this partnership."
The donations mean families with sick children never receive a bill for treatment, travel, housing or food, allowing young patients to receive high-quality treatment, form lifelong friendships and just be kids. Donations also help fund crucial childhood cancer research, noted Richard Shadyac, president and CEO of ALSAC, the fundraising and awareness organization for St. Jude Children's Research Hospital.
"The groundbreaking research, treatment and care at St. Jude Children's Research Hospital rely on generous support from donors across the country and around the world," he said, adding, "we believe all a family should worry about is helping their child live."
Agents participating in CB Supports St. Jude can opt in or out of the program at any time. Actively participating agents will also have access to a suite of marketing materials to help inspire others about the hospital's research and treatment for childhood cancer and other life-threatening illnesses.
Homebuyers and sellers can also donate under the CB Supports St. Jude program here.