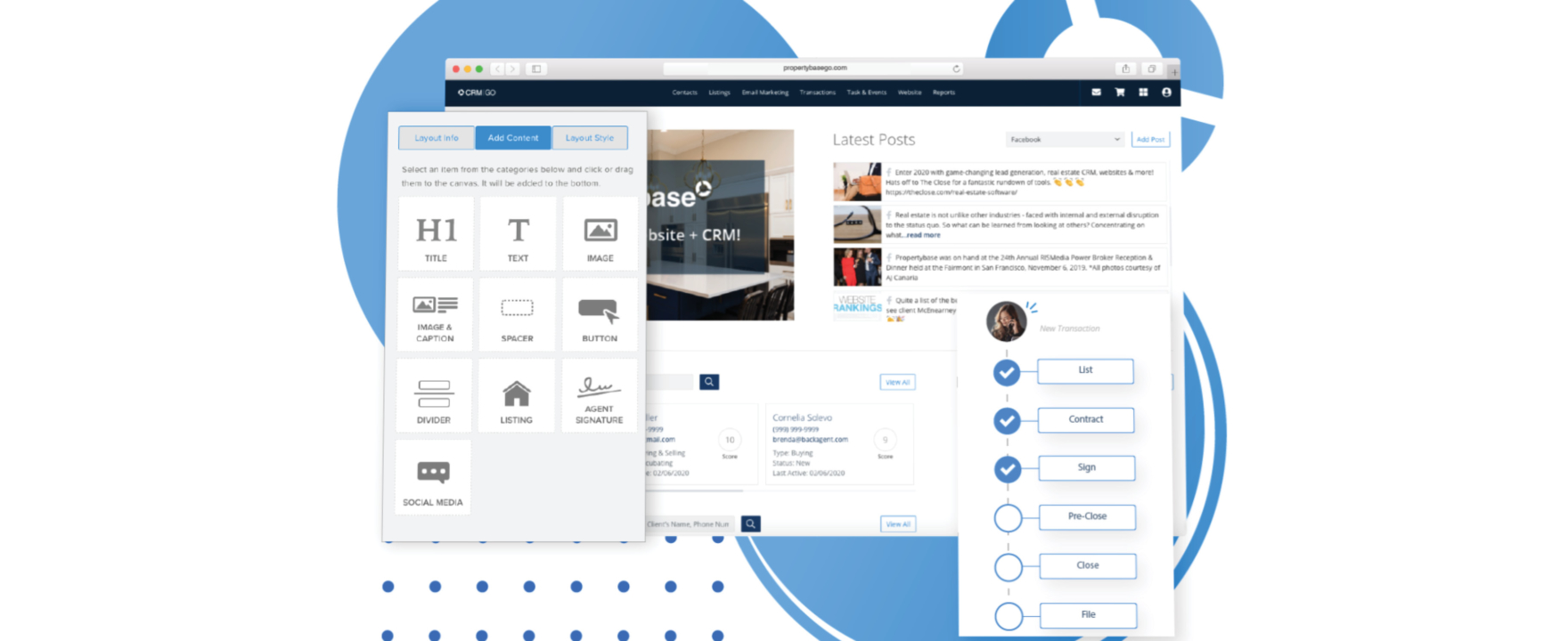 Venture capital and lead generation — what does one thing have to do with the other? A lot, for real estate tech firm Propertybase.
Propertybase President & CEO Vance Loiselle says the company's newest platform, Propertybase GO, comes after a year of research into developing a streamlined, minimal design. "We want to be as easy as Netflix," he said in a recent interview.
But how do you become the Netflix of real estate? A cash infusion from private equity and venture capital funds has increasingly become the only way, Loiselle said.
"Netflix spends hundreds of millions on engineering every year, and for that kind of technology to be applied in places like real estate and other small verticals, you've got to spend a lot of money, and that's exactly what private equity and venture firms are here to do," he said.
Propertybase was bought by Boston Logic — Providence Equity's platform for purchasing real estate technology — in 2017. Loiselle said Providence was one of the first to invest in midmarket vertical real estate and property management companies with annual revenues of $10 million to 15 million. That's made his company a rare species.
Although they were trailblazers in the space, the tidal wave of money in private equity is driven by rock-bottom interest rates motivating institutional investors like large pension funds to direct their investments toward publicly traded and private equity companies. "They can't make money in fixed income, like interest-bearing treasuries and things like that, so they're banking on things like the public markets and private equity to give more return," he said.
That's good news for companies like Propertybase because the cash infusion positions them to develop better tech than large real estate companies that prefer to develop technology in-house.
"You're talking about building a Salesforce meets a Constant Contact for email marketing meets a Zillow for websites meets a Relator.com for lead gen. All of those things are basically what real estate agents are looking for, and the idea that a small company or a specific broker could build all that themselves is not realistic anymore."
Not only does Propertybase tout its ability to do in-house tech better than national real estate companies, it also gives its users greater freedom of movement from company to company, according to John Voigt, Propertybase director of marketing communications. "Who owns your data?" he said.
Many agents change companies at some point in their career, often multiple times, Loiselle said. "Perhaps you want to remain independent. You'd want to make sure that the larger brand doesn't own your data," he said, noting that the company allows "full scalability and at no point do we sell or share your data because we aren't associated with a larger franchise or RE brand."