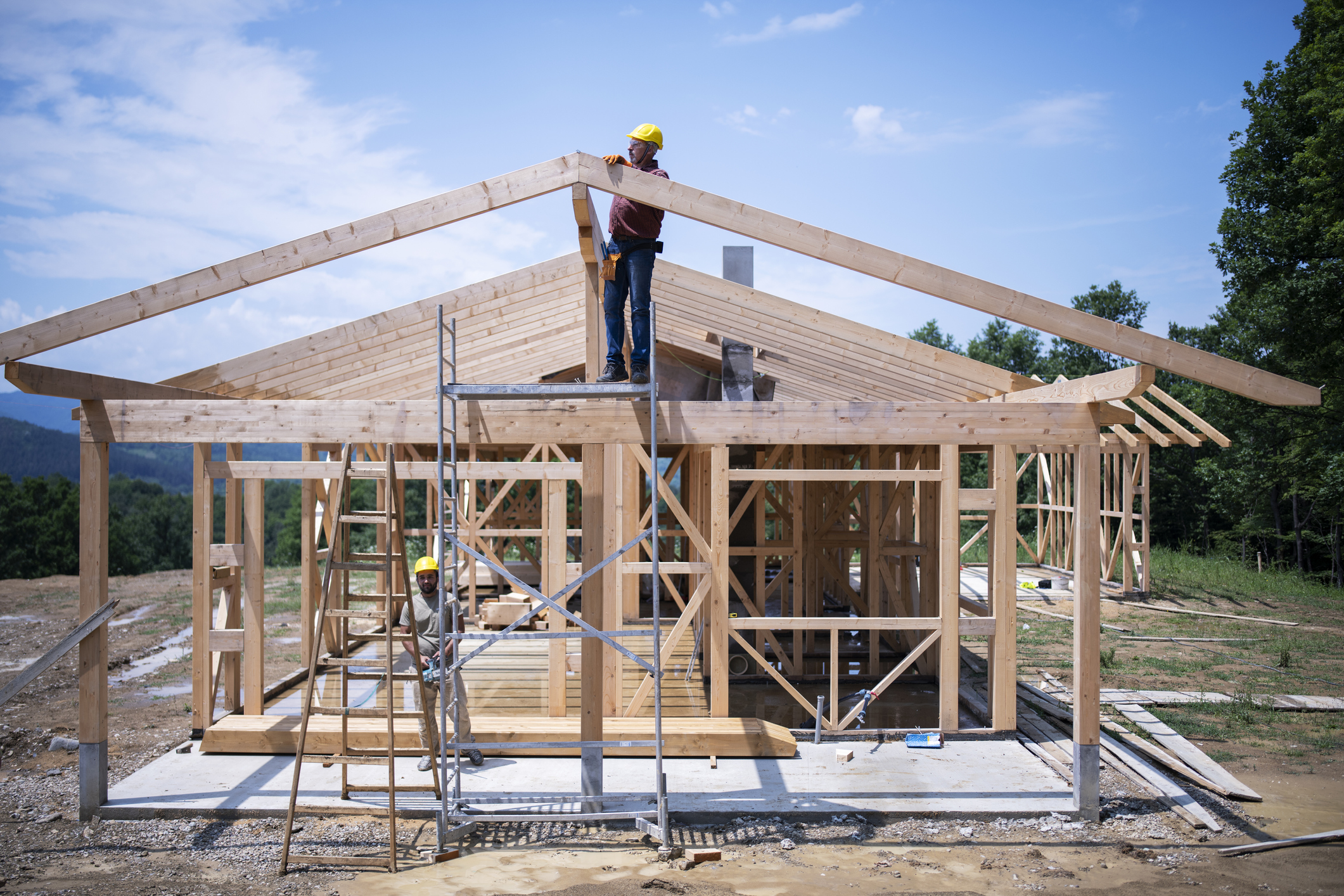 Privately-owned housing starts reached a seasonally adjusted annual rate of 1.53 million in October, up 4.9% from the previous month and 14.2% from October of 2019, according to the U.S. Department of Housing and Urban Development and the Census Bureau.
It's the highest pace of construction since 2007, according to the National Association of Home Builders.
"As seen in the NAHB/Wells Fargo builder confidence index, single-family starts continue to grow off a historic rebound that began in April," NAHB Chairman Chuck Fowke said in a blog post. "Current demand is being supported by historically low interest rates and home buyer preferences shifting to the suburbs and exurbs."
The Census report also noted that 1.18 million of those housing starts were single-family.
While the news is good in a market plagued by low inventory, it might not last. New permits were up only slightly from September and only 2.8% from the previous year.
"Single-family permits were approximately flat in October, which suggests housing starts will level off in the months ahead, although at post-Great Recession highs," NAHB Chief Economist Robert Dietz said. "Builders cite a lack of lots and decreased availability of building materials as headwinds that will limit production."
Mark Fleming, chief economist at First American, said in a press release that the swing in housing market potential is "unprecedented."
"The trend in housing market potential will likely depend on the labor market's recovery and how lenders adjust credit standards," said Fleming. "Will the labor market continue to recover or weaken in the coming months as we battle the pandemic, and will any labor market weakness impact potential home buyers? If there is more uncertainty, will lenders tighten credit once more? The historic rebound in housing market potential will slow down if lenders won't lend and consumers can't spend."