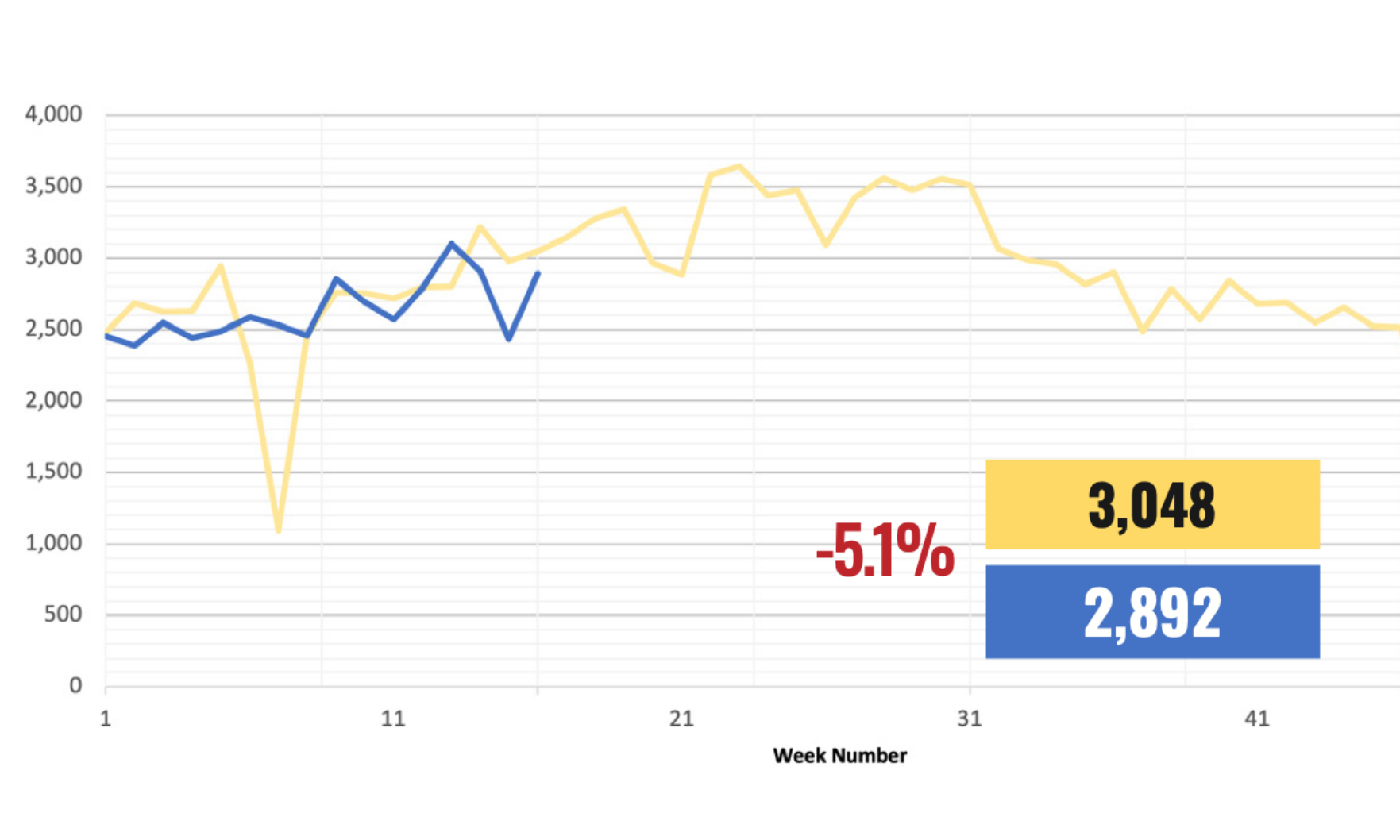 Photo courtesy of the Houston Association of REALTORS®
New listings trailed behind last year's numbers as week 16 ended in the Houston real estate market. This is the third consecutive week in negative territory, the Houston Association of REALTORS® (HAR) reports.
According to the latest HAR weekly activity snapshot, realtors entered 2,982 properties into the Multiple Listing Service (MLS) last week, a 5.1% decline from the same week in 2021.
Pending listings saw their most significant year-over-year decline during the week ended April 25, falling 29% from 2021. A total of 2,302 property listings went under contract versus 3,242 last year.
Sellers withdrew fewer property listings from the MLS last week than during the same week in 2021. Off-market listings remained 19.8% below where they stood one year earlier. A total of 731 homes went from active to off-market compared to 911 last year.
Closings were statistically flat in week 16, coming off last week's 9.5% year-over-year decline. Closed sales of homes totaled 2,226 versus 2,218 in 2021, a 0.4% increase.
Showings saw an uptick following last week's Easter and Passover holidays, although they are still trailing their 2021 volume, the report noted. Showings attendance fell 8.1% from last year, with 45,340 showings versus 49,314 during the same week in 2021.