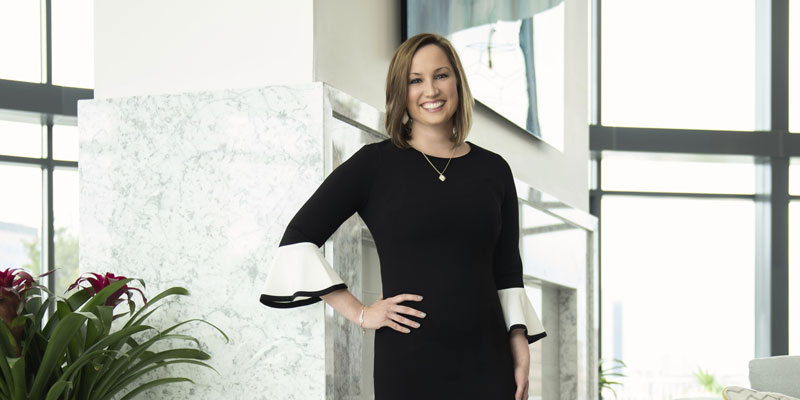 Jessica Taylor
Vice President of Mortgage Lending
Guaranteed Rate Mortgage
A desire to help people and solve problems is what brought Jessica Taylor from being a regional customer service manager in retail to becoming the leader of a successful mortgage team.
Taylor knew her referral partners and clients would want a lender who communicates well, has the agility to maneuver the market and mortgage processes in their favor, and is ahead of the industry in terms of technology and programs. "At Guaranteed Rate, we aim to exceed those expectations," she says Taylor views each client as a "different puzzle" and appreciates her team's talent for seeing the big picture and putting the pieces together efficiently. She attributes much of her success to following her father's mantra, "show up and do the work."
A Navy veteran, Taylor entered the mortgage industry in 2010, when most people were leaving it. Early in her career, she serviced homebuyers around Marine Corps Base Camp Lejeune in North Carolina. She became an expert in VA loans, knowledge she shares today with referral partners around North Houston. "Making veterans' homeownership dreams a reality made me fall in love with this business," she says.
As a "boy mom" of four, including 6-year old twins, Taylor says "a positive mindset is key." She's a big believer in author Charles Swindoll's assertion that life is 10 percent what happens to a person and 90 percent how they react to it. "Despite how crazy life can be, I'm proud of the fact that my team continues to help families move forward, while doing the same in our own personal families," she says.