Today, NAR reported that home sales dropped 0.8 percent, to 4.77 million, this June–8.8 percent below June 2010's sale of 5.23 million homes.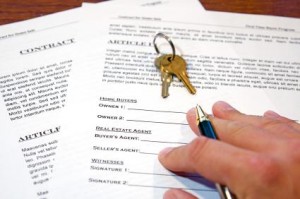 "Home sales had been trending up without a tax stimulus, but a variety of issues are weighing on the market including an unusual spike in contract cancellations in the past month," Lawrence Yun, NAR's chief economist said to World Property Channel. "The underlying reason for elevated cancellations is unclear, but with problems including tight credit and low appraisals, 16 percent of NAR members report a sales contract was cancelled in June, up from 4 percent in May, which stands out in contrast with the pattern over the past year."
The nationwide median listing price was up an extra $1,000 from May 2011, at $189,900 in June 2011; last June the median price was recorded at $190,000. "While some markets remain fragile, median list price trends experienced in the past four months can be viewed as a positive sign that the overall market may have begun to stabilize," said NAR in their monthly report.
For sale inventories dropped slightly from last month and dropped 15.78 percent from June 2010. Listings typically stayed on the market for 93 days, demonstrating little change from previous statistics, aside from December 2010 when the median age was 120 days (approximately 25 percent above current averages), said NAR.
NAR found that 107 (out of 146) markets displayed monthly increases in the median list price, and another 31 areas stayed flat, creating a much more positive outlook than May's report when many markets displayed month-over-month declines.
In Houston, June sales of single-family homes increased 0.6 percent since June 2010, with the sale of 5,571 single-family homes, acting as the first increase since January and the highest monthly volume since May 2010, according to World Property Channel. The median price of a single-family home also set a new all-time record, at $228,650.
Overall property sales in Houston fared better than those nationwide, marking a 0.2 percent decrease since June 2010 with 6,520 properties.
"We see the effects of the 2010 tax credit in the June Houston real estate market report in the form of a drop-off in sales that took place a year ago once the credit expired," said Carlos P. Bujosa, HAR chairman and VP at Transwestern to World Property Channel. "We expect these credit-skewed readings to taper soon, providing us with a more accurate gauge of market performance, but in the meantime, we are thrilled to see sustained home price appreciation."