The Houston Association of Realtors (HAR) annual board of directors election results are in. Votes were tabulated with use of BigPulse, as online voting service.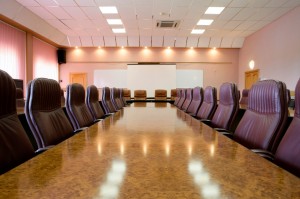 Voting began Tuesday July 12 and ended Monday, August 1, 2011. Any HAR member in good standing whose dues had been paid as of July 1st were able to vote in the election. Participating in the election was not required, but appreciated by the Houston Association of Realtors.
There were many members eligible for the 2012 elections and the use of technology was able to help candidates stand out from one another. For the fourth consecutive year, candidates were able to create personalized presentations through the use of online video campaign messages to get in touch with voters.
"It was heartening to see such a large field of qualified candidates seek election to the 2012 HAR Board of Directors, particularly as the real estate industry continues to face tough challenges," said 2011 HAR Chairman Carlos P. Bujosa of Transwestern. "I believe that is a testament to the passion so many of our members have for serving the association that represents them and that advocates on behalf of their profession."
HAR's 2012 board members and officers will be formally installed in December.
Wayne Stroman – Chairman
   Stroman Realty
• Danny Frank – Chairman-elect
   Prudential Gary Greene, REALTORS® – Pearland
• Chaille Ralph – Vice Chair 1
   Heritage Texas Properties
• Nancy Furst – Vice Chair 2
   The Furst Group
• Mario Arriaga – Secretary/Treasurer
   First Group
• Carlos P. Bujosa – Immediate Past Chairman
   Transwestern
The following directors comprise HAR's governing body for 2012:
• Lorraine Abercrombie
   Greenwood King Properties
• Marilyn Arendt
   Marilyn Arendt Properties
• Diana Ayers
   Ayers & Associates, Realtors
• Joan Berger
   Heritage Texas Properties – Fort Bend
• Christi Borden
Prudential Gary Greene, Realtors – Katy
• Tiffany Curry
   Prudential Gary Greene, Realtors – Inner Loop
• Cheri Fama
   John Daugherty, Realtors
• Cindy Hamann
   Coldwell Banker United, Realtors
• Amy Smythe Harris
   Realty Associates
• Pattie Huey
   Prudential Gary Greene, Realtors
• Bill Jones
   Heritage Texas Properties
• Ted C. Jones, Ph.D. – Executive Committee Appointee to the Board
   Stewart Title Company
• Veronica Mullenix
   Veronica Mullenix Real Estate Group
• A. David Schwarz, III
   Transwestern
• Linda Sheinall
   Prudential Gary Greene, Realtors – Friendswood
• Catherine Trevino
   Prudential Gary Greene, Realtors – Humble