Over a hundred developers, planners, architects and engineers recently met up at CityCentre in West Houston. The discussion centered around the newest trend in green transformations: designing entire green neighborhoods.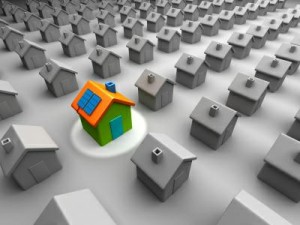 The seminar focused on the recent formation of the LEED Neighborhood Development Core Committee. This committee is looking at new certification designs for green neighborhoods. During the session, those present explored four case studies for green development in Texas. Of the four, three are located in Houston. Also located in Houston is the U.S. headquarters of Hines, the British-based real estate firm.
"Houston's a great place to do this. It's a developer powerhouse. Hines' interest is here," said Doug Farr, Chairman of the LEED Neighborhood Development Core Committee. "They make money doing certified green buildings around the country. Buildings rent out faster, have lower operating costs, better customer-tenant loyalty, and they all translate to the bottom line. So, you know, if green buildings make business sense one building at a time, imagine the possibilities of developing an entire place that's sustainable."
LEED for Neighborhood Development (LEED-ND) is a collaborative project in the works by the U.S. Green Building Council (USGBC), the Congress of New Urbanism and the Natural Resource Defense Council. LEED-ND provides third-party verification that a neighborhood's location and design both meet standards for environmentally responsible and sustainable development. The LEED-ND rating system incorporates for the first time the principles of smart growth, urbanism and green building into the planning of residential developments.