Nationwide home prices continued to recover in January, but how did our local housing market perform by comparison?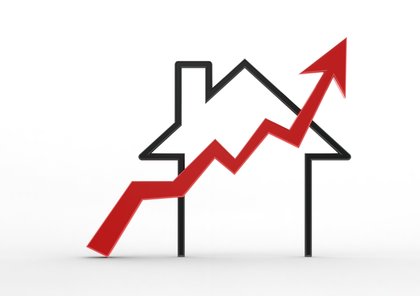 Texas home prices continued to keep pace with the housing recovery in January, according to the lastest Case-Shiller Home Price Indices from Standard & Poor's, though the situation was not entirely bad for the Windy City.
Though S&P does not track home prices in Houston, the Dallas housing market in January saw home prices remain flat from December, a welcome deviation from what is a typically slow period of the year for home prices (nearly half of the metropolitan markets measured by S&P showed monthly declines). Year-over-year, though, Dallas' market remained strong and steady, with home prices increasing 7.0 percent.
Nationwide Home Prices Continue to Recover in Case-Shiller
Nationwide, home prices continued to show notable improvement:
Year-over-year, home prices were up 7.3 percent in the Case-Shiller's 10-City Composite and 8.1 percent in its 20-City Composite, with all 20 cities measured by S&P showing yearly price increases; those are the highest yearly increases for the composites since the summer of 2006.

Even monthly, the 10- and 20-City Composites were positive, with prices rising 0.2 and 0.1 percent, respectively.
On a monthly basis, nine cities – Atlanta, Charlotte, Las Vegas, Los Angeles, Miami, New York, Phoenix, San Francisco and Tampa – showed positive returns, while yearly, eight cities – Atlanta, Detroit, Las Vegas, Los Angeles, Miami, Minneapolis, Phoenix and San Francisco – saw prices jump by double digits.
David M. Blitzer – Data Supports the Housing Recovery
David M. Blitzer, the chairman of the Index Committee at S&P Dow Jones Indices, said the latest Case-Shiller data supports the now widely held notion of a broad housing recovery.
"The two headline composites posted their highest year-over-year increases since summer 2006. This marks the highest increase
since the housing bubble burst," Blitzer said. "Economic data continues to support the housing recovery. Single-family homebuilding permits and housing
starts posted double-digit year-over-year increases in February 2013. Despite a slight uptick in foreclosure filings, numbers are still down 25 percent year-over-year. Steady employment and low borrowing rates pushed inventories down to their lowest post-recession levels."