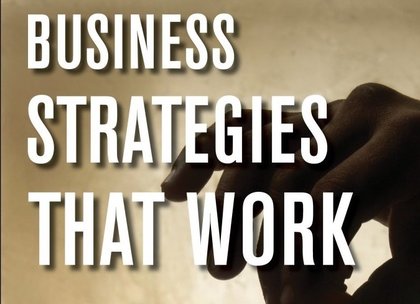 Businesses don't become successful overnight. It takes experience, hard work and strategy in order to build a good reputation. How are some of Houston's most successful real estate companies so successful? A combination of business strategies that work when it comes to a variety of aspects – marketing, sales, prospecting and lead generation, to name a few – need to garner the right results for your business.
Know Your Clients
As a real estate agent, building solid relationships is one of the most important strategies you can use. Always be available to your clients. Lisa Dempsey, sales manager of Better Homes and Garden Real Estate Gary Greene, calls this a "top-of-mind" awareness.
"Even though you're building relationships with people, they always have choices," she says. "And when they're considering buying or selling a home, you need to be the first person they think of when they're ready to make that move."
There are several ways to accomplish this. Dempsey says she is continually marketing and communicating through electronic news letters, handwritten notes and direct mail campaigns. And Gary Bisha, broker/owner of My Castle Realty, says a "good old-fashioned phone call" is just as affective.
My Castle Realty is centered around the customer, designed to fully meet their needs and let them make their own choices about selling the house. Bisha describes it as "real estate reinvented," since it is not run the same way as a typical brokerage. Many clients wanted a chance to be a part of the process, so the company developed a partnership program and offered services so clients can try to sell their homes themselves. My Castle Realty also has a team of agents if the client needs full service.
"When we first started the business, most real estate agents didn't like us," Bisha said. "But they realized we put our customers first. They have all the support and services they would have with a standard traditional brokerage."
Establish Your Credibility
It is not only important for agents to create exposure, but also to represent themselves and their brand positively. Dempsey says Gary Greene's marketing campaign has been crucial to defining the image of their company.
"This is not just a transaction when you work with us," she said. "We're a lifestyle company and we're all about being the neighborhood expert, because this is where we work and live as well." In order to get that local recognition and familiarity with the company, they have been advertising creatively around the community. They will be sponsoring a concert series at a local outdoor venue, and have also been advertising on the side of school buses.
"We want people to have a comfortable feeling with us," she said. "Where you live is the home base for your family, and in today's home, we want that home to always be there."
In order for them to feel comfortable with your company, it is important to establish your credibility. According to Shannon Register, broker/owner of Register Real Estate Advisors, "You have to be good at what you do and be the expert in it."
Register establishes her credibility through video, blogging, and hosting her own radio show, "Houston Real Estate Radio." She says the exposure has been very helpful in gaining the trust of her clients.
"I've done over 500 videos and when my seller watch them, and then meet me in person, they feel like they know me and feel comfortable around me," she said. Her videos have been so recognizable that a five-year-old even noticed when Register cut her hair.
Develop a Strong Communication Plan
In order to create a strong communication plan, you must know who your consumer is from a marketing perspective. What kind of information are they looking for? You can send them information about your company, but they're really looking for information to help themselves. You can provide that to them. Dempsey recommends sending them information about household tips, loan information and anything else that will be helpful in the home ownership process. Bisha keeps his clients informed with a quarterly email newsletter and a For Sale By Owner magazine published every other month.
Register advises adding information to your database daily, and send e-blasts, newsletters and videos to clients. "Everything we do is to build our database," she said. "Without the database, you're not going to drive the business as hard."
Create an Online Presence
Having an online presence establishes your credibility. Dempsey says more than nine out of 10 people start their home search online. If potential clients cannot find you online, this is bad news for your company. But with so many different ways to communicate online, it is almost impossible not to be found.
Register recommends starting a blog about the industry. "You can put things online and they're there forever," she said. "It's good for SEO, it's good for people who want to contact you and it's good for people researching you."
Having an online presence not only helps you, but it also helps your company and your sales. Dempsey says when you are showing a house online, use as many professional photographs as possible for those searching for a house online. "If it doesn't look good online, then it won't entice them to visit the actual property," she said. This could be measured by observing the online statistics: coordinate the number of online views with the number of showings.
Remember that your online presence is something you are always building upon and always keeping current. Bisha says that My Castle Realty is about to launch a new website to engage more potential clients.
Advice for Agents
There are lots of things to focus on during the home-buying process, but Bisha reminds agents to always put their clients first. "Our business and marketing strategies have changed throughout the years, but ultimately we meet the clients needs," he said.
Keep in mind that even though clients can easily find a house online, agents are still a vital part of the home buying process.
"Consumers want education and information," Register said. "They can go online and find anything they want to find out, but you have to be the source of the information they need, like where the local supermarket is located. They want expertise, someone who can guide them through the process."
And remember that as an agent, you are always marketing yourself and your company, and it is going to take a lot of hard work. "If people are looking for a magic bullet, there isn't one," Dempsey said. "Take it the old fashioned way and talk to everybody you know about real estate, and be available in as many forms as you can be."