The spring homebuying season is traditionally the most active time of the year for real estate agents, and these three trends will define 2013's season.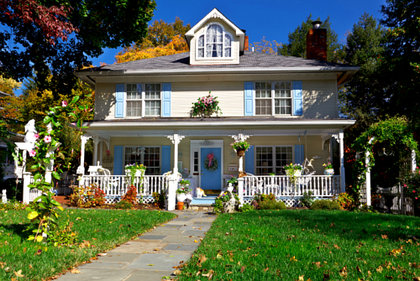 The spring season has officially begun, which can only mean one thing for real estate agents – the advent of the famed, almost mythical, spring homebuying season.
The period of the year when most homebuyers in the U.S. traditionally begin shopping for new residences, the spring homebuying season is often the busiest time of the year for real estate agents, and it demands they use every skill and knowledge base they have to stay ahead of the competition.
So with that in mind, here are three prevailing trends in the housing market that all agents should be aware of as the spring homebuying season takes shape:
1. Housing Inventory Will Remain Low – Though there are glimmers that housing inventory is picking up (last week, for instance, inventory was up 7.5 percent year-to-date), it's highly unlikely that housing inventory will increase enough to alleviate market pressures. As Trulia's Jed Kolko explained, though low supply does raise prices, historical data suggests that sellers will not list their homes until they feel that prices have truly recovered, which could mean another year of low housing inventory.
2. The Ridiculous Affordability of Owning – Even with prices rising strongly in some spots of the country, housing will likely remain ridiculously affordable, especially compared to renting. Demand for rental units remains strong (the rental vacancy rate has been cut nearly in half in the last three years, such is consumer demand for multifamily housing), and though mortgage interest rates may increase slightly this year, economists still expect rates to remain historically low through 2013, particularly with the Federal Reserve's aggressive Operation Twist still roaring away.
3. Tight Lending Standards – Though mortgage rates will remain competitively low, lending standards will remain competitively high. As we covered recently, though banks stopped tightening their lending standards in early 2012, they have not eased the purse strings one iota since them, and in the last year, more than 80 percent of mortgages have needed credit scores of 700 or more to finalize.