Houston's real estate market showed no signs of slowing down in March as it cruised through its 22nd consecutive month of positive home sales.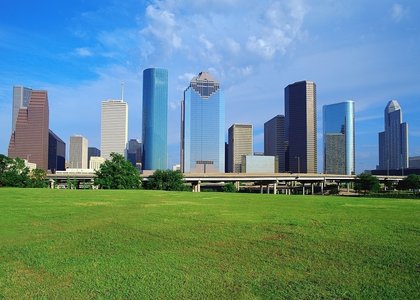 Home sales were strong and housing inventory remained tight for yet another month in March, with Houston's housing market posting its 22nd straight month of growth, according to the latest stats from the Houston Association of Realtors.
For March, single-family home sales rose 17.0 percent year-over-year, and housing inventory fell beyond its 13-year low in February to just a 3.5-months supply. Additionally, median price for single-family homes remained strong, rising 6.5 percent from the year before to $172,000, an all-time record for Houston.
Houston Real Estate in March – What Spring Homebuying Season?
Indeed, HAR noted that with how well Houston's real estate market has been performing thus far in 2013, it's as if the famed spring homebuyer season began at the stroke of the New Year. Some other notable stats from HAR included:
Contracts closed on 5,779 single-family homes, which is the largest one-month sales volume since August 2012.
Sales of townhouses/condominiums rose even more aggressively than single-family homes, shooting up 47.1 percent year-over-year.
The total dollar volume for real estate sales in Houston jumped 23.6 percent, increasing from $1.3 billion to $1.6 billion on a year-over-year basis.
In previous months, more expensive listings in Houston had been generating larger increases in sales, and that was largely the case in March as well: home sales for residences priced $80,000 to $149,999 increased 15.1 percent; sales of home priced $150,000 to $249,999 increased 23.1 percent; and sales of homes priced $250,000 to $499,999 increased 30.7 percent.
Finally, and perhaps most encouragingly, foreclosure property sales dropped 27.2 percent, and foreclosure made up just 12.3 percent of home sales in March, down from 15.8 percent in February.
Market Poised for Strong April
As if March's numbers were not positive enough, chances are that April will be an equally strong month. Pending sales were up 6.5 percent year-over-year in March, pointing more positive sales activity in the coming weeks.
Danny Frank, HAR's chairman, said that Houston's strong local economy has played a huge role in the area's thriving real estate market.
"Realtors continue to see multiple offers on single-family homes and condos throughout the Houston market, which suggests that our local economy is growing stronger by the day," Frank said. "Governor Rick Perry recently stated that Texas is the fastest growing state in the country, and most of those people seem to be coming to the Greater Houston area because our job market is better than that of Dallas, Austin and San Antonio."