Homebuyers have been enjoying some of the highest levels of housing affordability in decades, but will rising interest rates compromise that?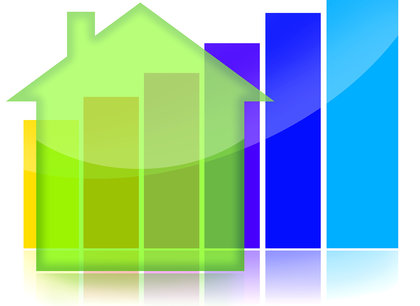 The housing downturn has affected quite a few players in the real estate scene, what with its falling home prices, lingering foreclosures and tighter lending standards. For those with the means to buy a home, though, there has been one definite benefit to the post-bubble years – ridiculous housing affordability.
According to the National Association of Realtors' quarterly analysis of housing affordability at the beginning of this year, 2012 was the most affordable year on record for housing, with the Housing Affordability Index hitting nearly 200, its highest level since record keeping began in 1970; however, with the housing market beginning its belated recovering, market fundamentals – namely interest rates – have begun recovering in their own right, and some analysts are asking an essential question: are the days of record housing affordability behind us?
Housing Affordability Abracadabra
The most influential shot out of the housing affordability cannon came courtesy of Stan Humphries, the chief economist at Zillow. Humphries argument was a simple one that relied on some eye-opening statistics:
Mortgage interest rates – not home prices – are the chief contributor to housing affordability. Though homes are more affordable now than at any time since 1970, they actually cost more now than their historical average; for instance, homebuyers typically bought homes worth 2.6 times their annual household income, but today (even after the crazy price corrections of the last five years), the typical home is three times their income, or 15 percent more than pre-bubble norms.
By comparison, from 1985 to 2000, the median monthly mortgage payment in the U.S. came out to 20 percent of monthly median income, but in the fourth quarter of 2012, record low interest rates had pushed that number down to just 13 percent, making housing 37 percent more affordable than pre-bubble norms.
Is Housing Affordability a Mirage?
So in short, homes cost more today than they did before 2000, yet record low interest rates are making them more affordable than they actually are; what happens, then, when the Federal Reserve – the entity most responsible for today's low rates – stops supporting low interest rates and allows them to increase? What then?
Carlos Ibarra, an agent with Keller Williams The Metropolitan in Houston, said that for the time being, he does not expect huge movements on interest rates, though homebuyers should not become complacent in making their home purchases.
"What people need to understand, and through good communication from a real estate professional can be achieved, is that these rates in the 3 percent range are like the banks giving money away," Ibarra said. "This will not last forever, and that's a fact, because as we all know banks are always thinking of new and creative ways to turn a profit."